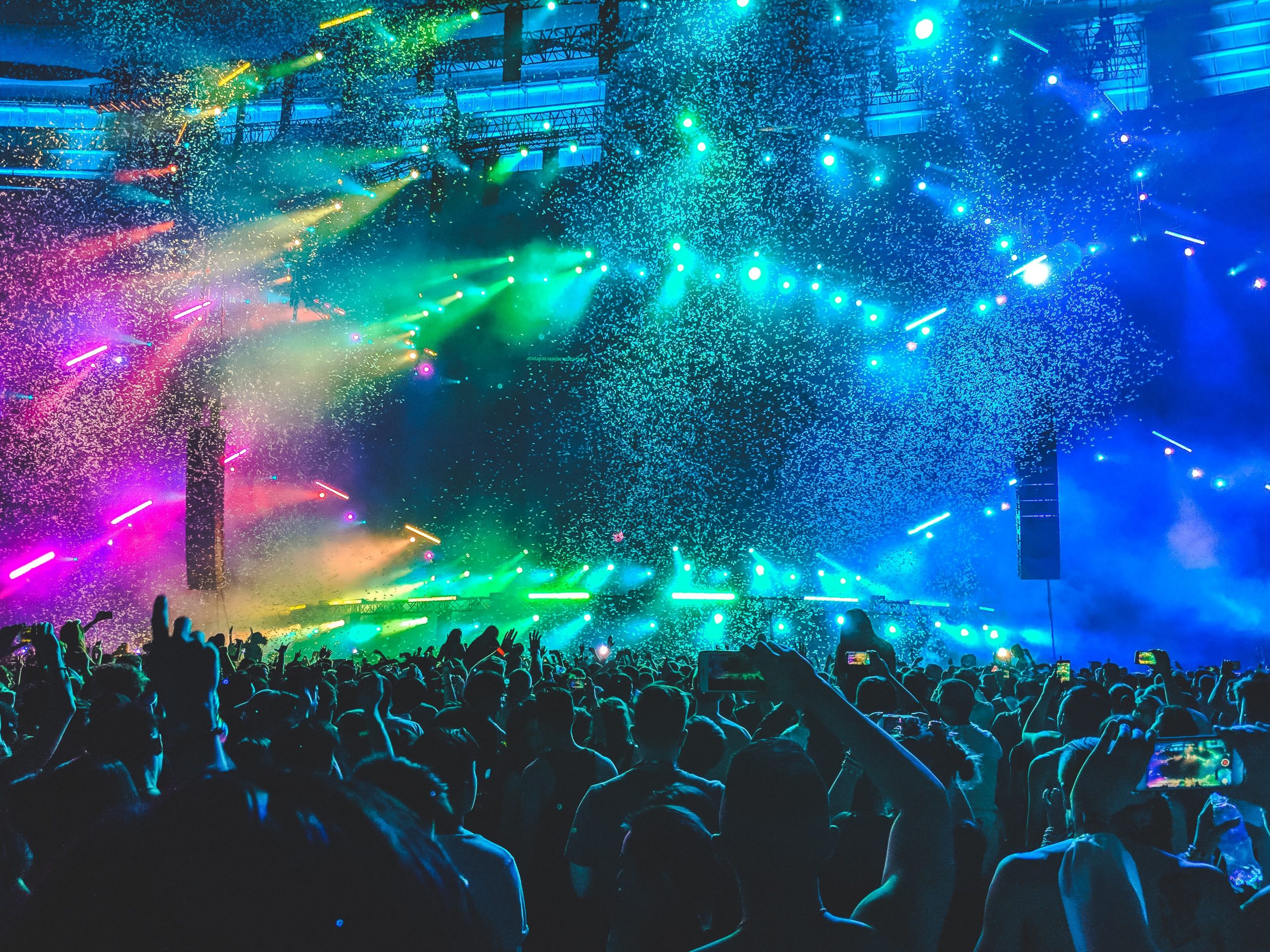 FUTURES Forward: Closing Celebration
July 6 @ 10:00 am

-

11:00 pm
On July 6, we'll open the doors to FUTURES one last time for an epic bash worthy of the next millennia. We'd love it if you joined us to celebrate the endless possibilities of tomorrow.
FUTURES may be closing. But this is not the end, this is the beginning—of the rest of YOUR futures, of building the world you want to live in, and sharing it with those around you. A closing celebration all about community, we'll come together and inspire each other through joy, art, dance, science, performances, and more in a round-the-clock day of constant surprises and inclusive, collaborative experiences. Our FUTURES family invites you and yours to embrace your FUTURES FORWARD optimism (and neon day-glo outfits) and "pass it forward" to others.
Highlights include daytime hands-on activities and giveaways for families, creative curated "happy hour" performances from local favorites and an epic late night dance party with DJ mOma and choreographed robot dancing.
FUTURES Forward is free, and future agents of all ages are invited! Don't forget to don your most vibrant neon—the future's so bright, you gotta wear shades.
Daytime fun: 10 AM to 5 PM
The day begins with a full slate of family activities and exciting giveaways. Bring your littlest FUTURES fans for future-inspired arts- and craft-making, themed tours, our science Book Nook, and more. Everyone is invited to experience the new digital companion Your Future Guide, add their message to our monumental FUTURES intentions installation and explore the exhibition for one last time. 
FUTURES Happy Hour: 5 to 7 PM
As we transition into the evening, the entire building will come alive with special performances from Washington, D.C.-based artists Crush Funk Brass Band, Tiktok cellist sensation Andrew Savoia, illusionist Alain Nu, the Haikuists and more, set within unique spaces throughout the exhibition. From illusionists to spoken word poets to brass bands, these performers push the limits of creative expression and welcome visitors to experience FUTURES one last time in a new, immersive way. 
The Future of Dance Party: 7 to 11 PM
The grand finale, an indoor/outdoor neon-soaked dance party, begins at 7 p.m. Guests are encouraged to wear their most vibrant neon-best outfits inspired by FUTURES and dance the Wednesday away with DJ mOma. Special guests include ballerina, TED fellow, and award-winning robotics engineer Catie Cuan, June's Futurist-in-Residence, and her dancing robots, debuting a new choreographed performance to inspire audiences to move their bodies in new and transformative ways. The entire exhibition will be open late—one final chance to test, try, delight, debate the innovations and ideas on view. An out-of-this-world the balloon drop ends the night to send everyone off into the world renewed and ready for what's next. Future-inspired cocktails and beverages will be available thanks to the expert mixologists at a cash bar.
Featuring: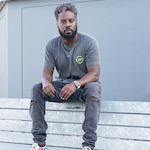 Raised in Queens NY, Sudanese-born DJ mOma is the embodiment of the versatile New York DJ & Music Producer. His sets consist of an agile blend of hiphop, dancehall, afrobeats, soca, baile funk, soul, r&b, disco, house, international sounds and underground dance grooves all mixed with an equal share of classic jams, rare gems, and modern-day dance floor bangers. This unique diversity has earned him a wide spectrum of DJ residencies in NYC, Miami, and LA, and has allowed him to headline events in London, Berlin, Stockholm, Paris, Lagos, Johannesburg, Dakar, Zanzibar and Nairobi among several other places. Additionally, he is an official DJ and A&R for the Dreamville record label founded by rapper J Cole. You can catch mOma at his wildly successful Everyday People party; at Art After Dark at the Guggenheim Museum; at Le Bain at The Standard Highline on Wednesdays; at his long-lasting Monday night monthly residency, The Good Spot NYC; or at any of the great nights he is featured in around NYC, across the US, and all over the world.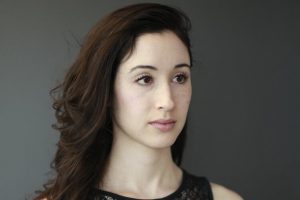 Catie Cuan is June's AIB Futurist-in-Residence and a choreographer, dancer, and roboticist. She is currently a PhD Candidate in Mechanical Engineering at Stanford University and the Inaugural Artist-in-Residence at Everyday Robots. She was previously an artist in residence at ThoughtWorks Arts, the RAD Lab, and TED Residency. Her artistic and research work explores improvisation and knowledge sharing between robots and humans. We'll explore movement, interactions, and consider a hopeful future with robots.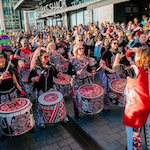 Batalá Washington is an all-women Afro-Brazilian band that plays Samba-Reggae rhythms. As a 501(c)3 nonprofit organization, all proceeds go towards providing instruments and costumes to members, all of whom are volunteers. Batalá Washington's mission is to empower women through drumming and expose people to Brazil's dynamic Afro Bahian culture and Samba Reggae music. Joining Batalá is free of charge to all women regardless of race, religion, income, sexual orientation or musical experience.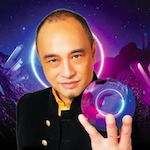 From headlining in Las Vegas to performing for audiences (large and intimate) around the world, Alain Nu, The Man Who Knows, has entertained audiences with seemingly paranormal feats that defy explanation. The star of TLC's mini-series "The Mysterious World of Alain Nu," this unprecedented man of mystery blurs the boundaries between the known and the unknown with his demonstrations of unexplained phenomena. His demonstrations of precognition, synchronicity and bending metal have been called beyond belief.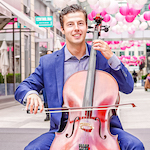 Born and raised in the Northern Virginia area, classically trained cellist Andrew Savoia is a viral sensation. From hip-hop to classical, Savoia places a vibrant classical spin on all genres of music. Savoia has amassed over 2.1 million likes and over 320 thousand followers on TikTok with features in the New York Post, The Washingtonian, ABC7DC, and the Washington Post. Aside from his music, Savoia recently received his Master's in Physiology & Biophysics from Georgetown and recently enrolled at Rush University Medical College in Chicago. He is passionate about his future as a physician and musician.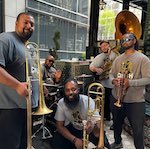 Crush Funk is a group of passionate young musicians that enjoy performing and playing a little bit of a lot of the music you like throughout the DMV. A brilliant, innovative group of young musicians hailing from Washington DC. Comprised of alums from The University of The District of Columbia, Bowie State University, and Howard University, Crush Funk is influenced by all genres of music, the band's style is unique, embodying the brass tones of New Orleans, with an Urban Capital City modern fun(k) twist. The mission of the band is simple: "To bring life to the city through music where least expected, to enrich the lives of others and to continue growing and striving for high musical excellence." 
Related Events