About us
Since opening in 1881 as the first National Museum of the United States, the Arts + Industries Building (AIB) has been the destination for big ideas with the potential to change the world. Our soaring halls have showcased everything from national treasures to world-changing inventions. We've nurtured citizen scientists, inventors, dreamers, explorers—the spark that makes the Smithsonian what it is today started at AIB.
Vision // what we work for:
We welcome all dreamers, makers, and changers of tomorrow to imagine a more equitable and sustainable future.
Mission // what we do:
The Arts + Industries Building is a Smithsonian hub for creative exchange between ideas and objects from our past and our future. Explore the next chapter of our world through unexpected museum experiences and bold conversations that span art, history, science, technology, and innovation.
Sustainability Statement:
AIB commits to modeling and championing environmental museum policies and practices that preserve our planet for future generations. To help our visitors imagine a more sustainable future, we strive to incorporate sustainability into each stage of our decision making, as well as acknowledge and affirm that:
-Climate change is among the greatest threats facing humanity's future.
-Cultural institutions have a responsibility and a duty to not only educate visitors on these issues but also to use their own resources wisely and lead the way for innovative sustainable practices.
-Cultural equity work and sustainability work are interdependent.
Land Acknowledgment:
AIB gratefully acknowledges the Native Peoples on whose ancestral homelands we gather, as well as the diverse and vibrant Native communities who make their home here today.
We acknowledge that AIB sits on the traditional territory of many nations past and present, including the Nacotchtank (Anacostan) and Piscataway Nation and we pay our respects to elders past, present and future.
Welcoming + Belonging Statement
AIB aims to create an inclusive space that allows every individual to see their full value and honor their heritage, histories and multiple futures. Shared knowledge about technology, innovation, art and industry enriches present and future generations.
We call in diverse visitors, partners and perspectives, recognizing that race, ethnicity, class, ability, gender and sexual orientation informs the intersections of our identity and lived experience. AIB supports the work being undertaken to dismantle injustice everywhere. We welcome all to gather and hold space for public dialogue. You belong here. Make meaning. Take action. Spark change.
We affirm that everyone has the power to be a future change agent, but in order to shape the future we must also understand our past. We acknowledge that the Smithsonian has its own history of racism, discrimination and exclusion and is in a season of remedy.
AIB is committed to advancing racial equity and inclusion, now and in the future, as a foundation for diversity, equity and access. We need your participation to guide our way forward.
AIB would like to thank the Smithsonian Arts + Industries Working Group for their leadership and generous support:
Kevin Bright
Vin Di Bona
Nancy Hogan
Mary Ann Rankin
Todd Smith
John Brock III
Josh Eastright
David Johnson
Marty Rodgers
Wendy Dayton
Sameer Gandhi
Jorge Puente
DeMaurice Smith
Many thanks to our website artistic collaborators: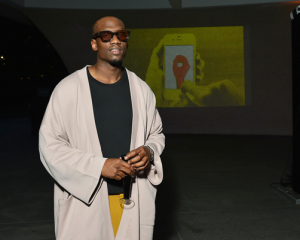 Pierre aka District Dodger is a director and visual artist working conceptually at the intersection of art and technology.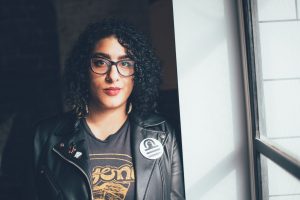 Farrah is a music and documentary photographer, focusing primarily on punk, DIY, and drag communities.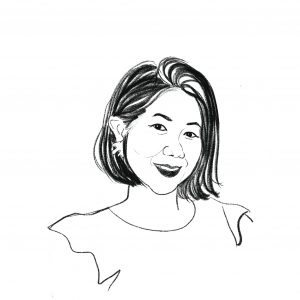 Yen is a visual artist and economist working in the sphere of international development and economic policy issues.
Contact Us
send us a note at aibinfo@si.edu
email us at aibinfo@si.edu
FedEx/UPS mailing address:
Smithsonian Institution
Attn: [Name], Arts + Industries Building
1000 Jefferson Drive SW
424, MRC 400
Washington, DC 20560
USPS mailing address:
Smithsonian Institution
Attn: [Name], Arts + Industries Building
PO Box 37012
MRC 400
Washington, DC 20013