A national space to explore the future
About us
We're a home for the future-curious. Since opening in 1881 as the first National Museum of the United States, the Arts + Industries Building (AIB) has been the destination for big ideas with the potential to change the world. Our soaring halls have showcased everything from national treasures to world-changing inventions. We've nurtured citizen scientists, inventors, dreamers, explorers—the spark that makes the Smithsonian what it is today started at AIB.

And now, AIB is being reborn as a national space to explore ideas and questions about the future. We've made it our mission to inspire millions of people just like yourself to think more hopefully and flexibly about the world to come. Through programs, installations, digital experiences, and exhibitions, we're focusing on questions as much as answers. On ideas as much as things. At AIB, we're creating a dynamic, thought-provoking space that's free and open to all.
Vision // what we work for:
We welcome all dreamers, makers, and changers of tomorrow to imagine a more equitable and sustainable future.
Mission // what we do:
The Arts + Industries Building is a Smithsonian hub for creative exchange between ideas and objects from our past and our future. Explore the next chapter of our world through unexpected museum experiences and bold conversations that span art, history, science, technology, and innovation.
Sustainability Statement:
AIB commits to modeling and championing environmental museum policies and practices that preserve our planet for future generations. To help our visitors imagine a more sustainable future, we strive to incorporate sustainability into each stage of our decision making, as well as acknowledge and affirm that:
-Climate change is among the greatest threats facing humanity's future.
-Cultural institutions have a responsibility and a duty to not only educate visitors on these issues but also to use their own resources wisely and lead the way for innovative sustainable practices.
-Cultural equity work and sustainability work are interdependent.
Land Acknowledgment:
AIB gratefully acknowledges the Native Peoples on whose ancestral homelands we gather, as well as the diverse and vibrant Native communities who make their home here today.
We acknowledge that AIB sits on the traditional territory of many nations past and present, including the Nacotchtank (Anacostan) and Piscataway Nation and we pay our respects to elders past, present and future.
Welcoming + Belonging Statement
AIB aims to create an inclusive space that allows every individual to see their full value and honor their heritage, histories and multiple futures. Shared knowledge about technology, innovation, art and industry enriches present and future generations.
We call in diverse visitors, partners and perspectives, recognizing that race, ethnicity, class, ability, gender and sexual orientation informs the intersections of our identity and lived experience. AIB supports the work being undertaken to dismantle injustice everywhere. We welcome all to gather and hold space for public dialogue. You belong here. Make meaning. Take action. Spark change.
We affirm that everyone has the power to be a future change agent, but in order to shape the future we must also understand our past. We acknowledge that the Smithsonian has its own history of racism, discrimination and exclusion and is in a season of remedy.
AIB is committed to advancing racial equity and inclusion, now and in the future, as a foundation for diversity, equity and access. We need your participation to guide our way forward. Join us on this journey to the FUTURES!
Meet the Team
Rachel brings over 25 years of diverse experience in the creative industries, social impact, law and public policy to the position. Prior to her appointment, Rachel served as Executive Director of the President's Committee on the Arts and the Humanities, an advisory committee to the White House on cultural policy, from 2009 until late 2015. Previously, Rachel founded a documentary production company, directing feature documentaries and working on productions for the Public Broadcasting Service, the Discovery Channel, the National Geographic Channel, and the History Channel. She also served as the Director of the Independent Digital Distribution Lab, a joint PBS/ITVS project. Rachel began her career as an international copyright attorney with Gibson, Dunn and Crutcher and the U.S. Copyright Office. She received her B.A. in English Literature and her J.D. from UCLA's School of Law. She serves on the Board of Trustees for the Greater Washington Community Foundation and the Advisory Boards for the Institute for Contemporary Art in Richmond VA and the Halcyon Social Impact Incubator in Washington D.C. She is a 2012 Henry Crown Fellow of the Aspen Institute.
Send Rachel your favorite cupcake recipe>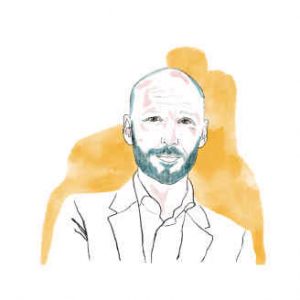 Glenn Adamson is a curator, author and historian based in New York. He has previously been Director of the Museum of Arts and Design and Head of Research at the V&A. His latest book is Craft: An American History, published by Bloomsbury.
Ask Glenn how his Irish bagpipe lessons are going>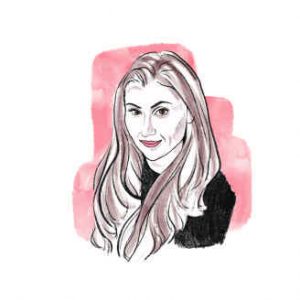 Ashley is an independent curator, producer, and festival organizer with over fifteen years of work across the non-profit sector. She specializes in public art, new media, and large-scale design/build projects. Ashley received her MFA in Curatorial Practice from Maryland Institute College of Art in 2014 and her MA in Arts Management from RMIT University in Melbourne, Australia in 2010.  
Tell Ashley about your favorite plant>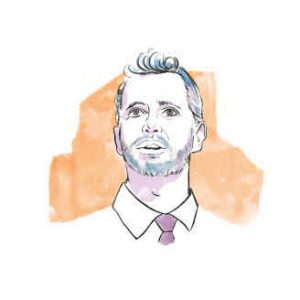 Brad MacDonald is a designer, creative technologist, and user-experience specialist who has designed everything from video games to hot-air balloons. He's interested in the personal and educational power of hands-on problem solving, particularly as that relates to non-linear storytelling and the magic that happens when people enter and engage with an environment.
Ask Brad about his favorite video game>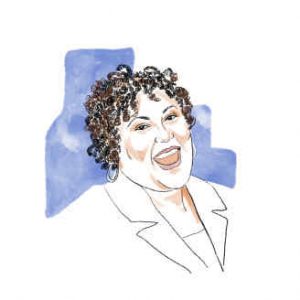 Monica O. Montgomery works at the nexus of equity, community, and inclusion. Known for curating social justice exhibits and leading the diversity network Museum Hue, she has also previously served as an executive director, graduate professor, project manager, fundraiser, and DEI trainer. Check out her TedX talk 'How To Be an Upstander.' 
Send Monica a horror movie recommendation>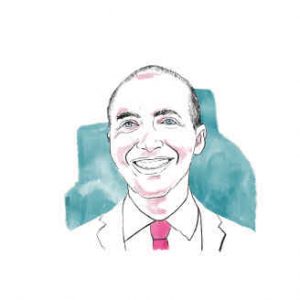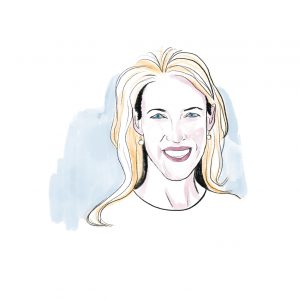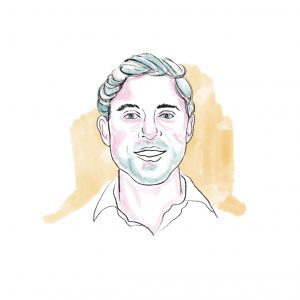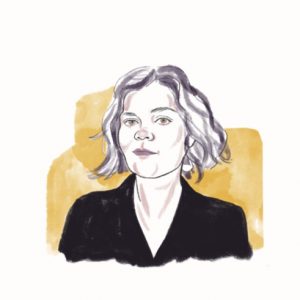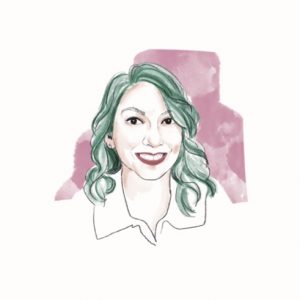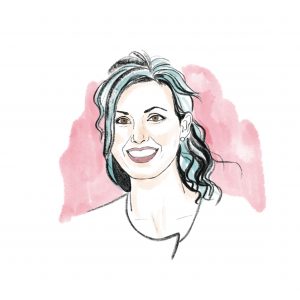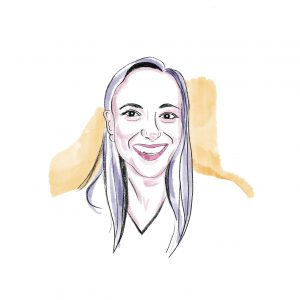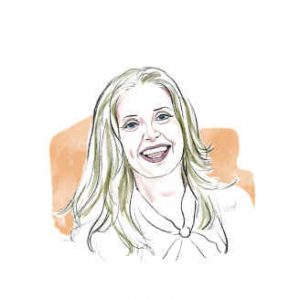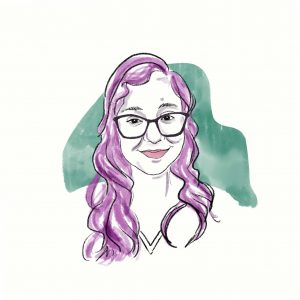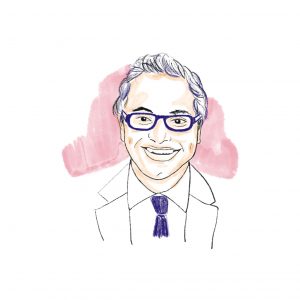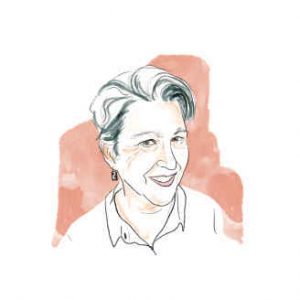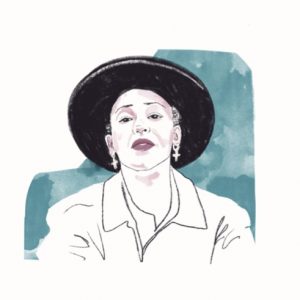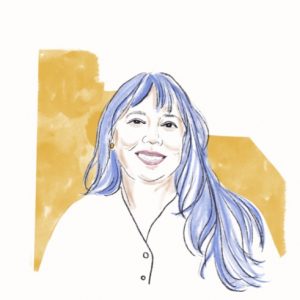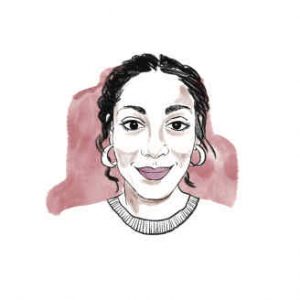 AIB would like to thank the Smithsonian Arts + Industries Working Group for their leadership and generous support:
Kevin Bright
Vin Di Bona
Nancy Hogan
Mary Ann Rankin
Todd Smith
John Brock III
Josh Eastright
David Johnson
Marty Rodgers
Wendy Dayton
Sameer Gandhi
Jorge Puente
DeMaurice Smith
Many thanks to our website artistic collaborators: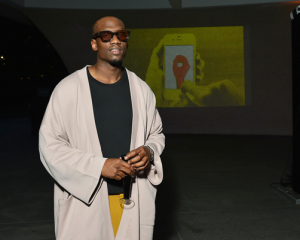 Pierre aka District Dodger is a director and visual artist working conceptually at the intersection of art and technology.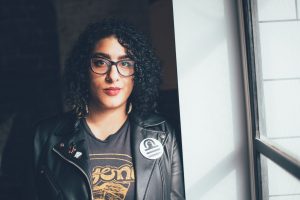 Farrah is a music and documentary photographer, focusing primarily on punk, DIY, and drag communities.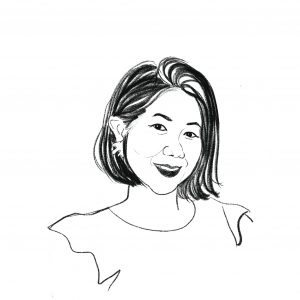 Yen is a visual artist and economist working in the sphere of international development and economic policy issues.
Contact Us
send us a note at aibinfo@si.edu
email us at aibinfo@si.edu
FedEx/UPS mailing address:
Smithsonian Institution
Attn: [Name], Arts + Industries Building
1000 Jefferson Drive SW
424, MRC 400
Washington, DC 20560
USPS mailing address:
Smithsonian Institution
Attn: [Name], Arts + Industries Building
PO Box 37012
MRC 400
Washington, DC 20013