Skip to main content
AIB is temporarily closed.
Celebrate #WomensFuturesMonth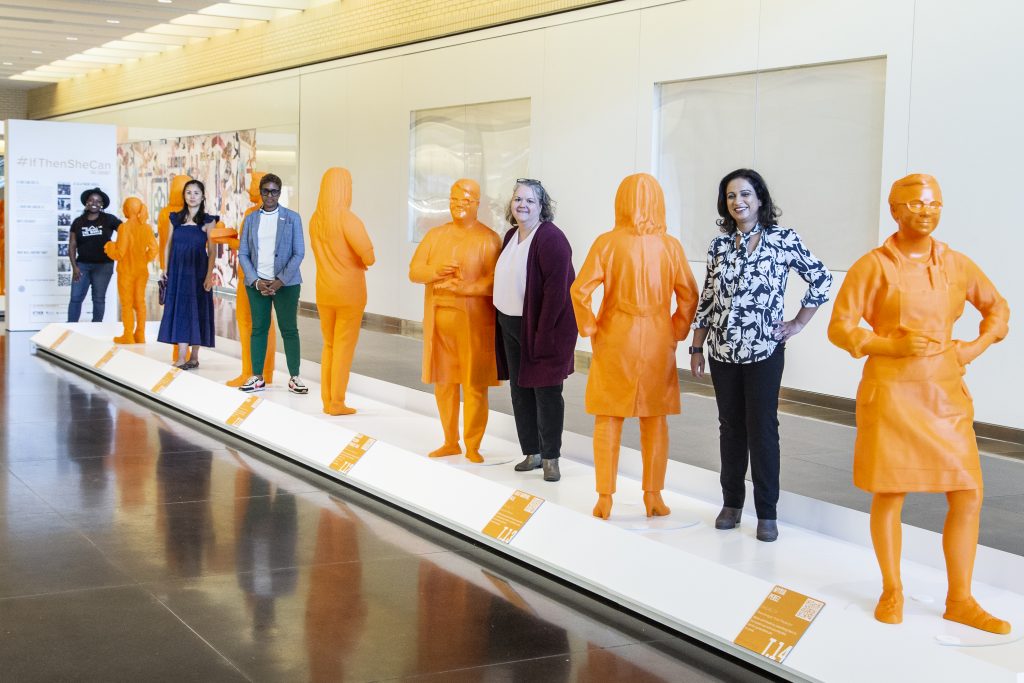 What does an astrophysicist look like? How would you describe a mechanical engineer? And how many women scientists can you name?
Sensing a theme? In the U.S., women make up less than 30% of today's STEM (science, technology, engineering, and mathematics) workforce. We envision a more inclusive future for these innovative fields.
From March 5 to 27, we're partnering with the National Museum of Natural History, the National Air and Space Museum, and Smithsonian Gardens to host the Smithsonian debut of "#IfThenSheCan—The Exhibit," the largest collection of statues of women ever assembled together, to be installed around the National Mall. The more than 120 life-size 3D-printed statues are of a diverse coalition of contemporary women STEM innovators and role models leading a variety of fields, from protecting wildlife, discovering galaxies, building YouTube's platform, to trying to cure cancer.
IF/THEN® is an initiative of the Lyda Hill Philanthropies designed to activate a culture shift among young girls to open their eyes to STEM careers. From tagging sharks, searching for extraterrestrial life, fighting superbugs, to choreographing robots, these STEM innovators were selected through a rigorous process with a commitment to inspire the next generation. Lyda Hill Philanthropies partnered with the American Association for the Advancement of Science (AAAS) to select and manage the AAAS IF/THEN® Ambassadors program: engaging high-profile role models to inspire middle school girls.
Kicking off a month-long Women's Futures Month festival, #IfThenSheCan – The Exhibit will be unveiled to the public March 5 with a weekend of exciting programs at AIB that will invite visitors of all ages and gender expressions to dream big and see themselves as scientists-in-the-making. Visitors can come face to face with the women scientists and inventors changing the world during a free Work It! FUTURES Career Day on March 5, and enjoy inspiring activities for future-makers of all ages during a Spark the FUTURES: Science Family Day on March 6.
Join us for in-person and virtual events throughout the month to bring to life these inspirational stories of women making a difference in their fields. Register on our Happenings page.
Starting March 7, select statues will spread out to the Smithsonian's National Museum of Natural History, the National Air and Space Museum, and other locations along the National Mall through the end of the month. Explore additional Smithsonian programming for #WomensFuturesMonth here.
This program is made possible by the generous support of Lyda Hill Philanthropies and the IF/THEN® initiative. Rooted in a firm belief that there is no better time to highlight positive and successful female professional role models, IF/THEN® seeks to further advance women in (STEM) by empowering current innovators and inspiring the next generation of pioneers.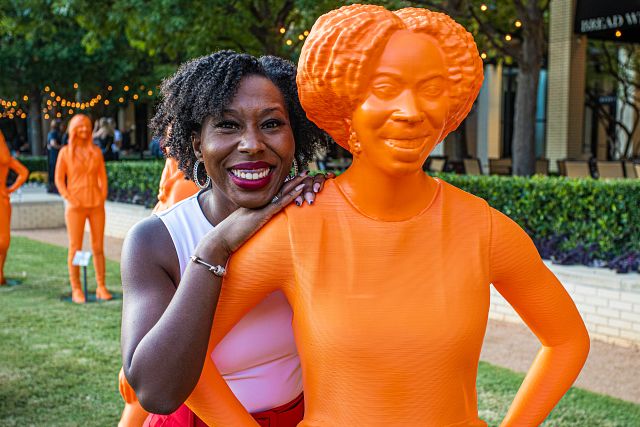 Opening Weekend March 5-6
RSVP for pop-up talks, special tours, and hands-on demonstrations.
RSVP for Career Day
for events
RSVP For family day
for all
#WomensFuturesMonth Programs
Join us all month to celebrate the power of girls and women in shaping a better future.
See events
coming up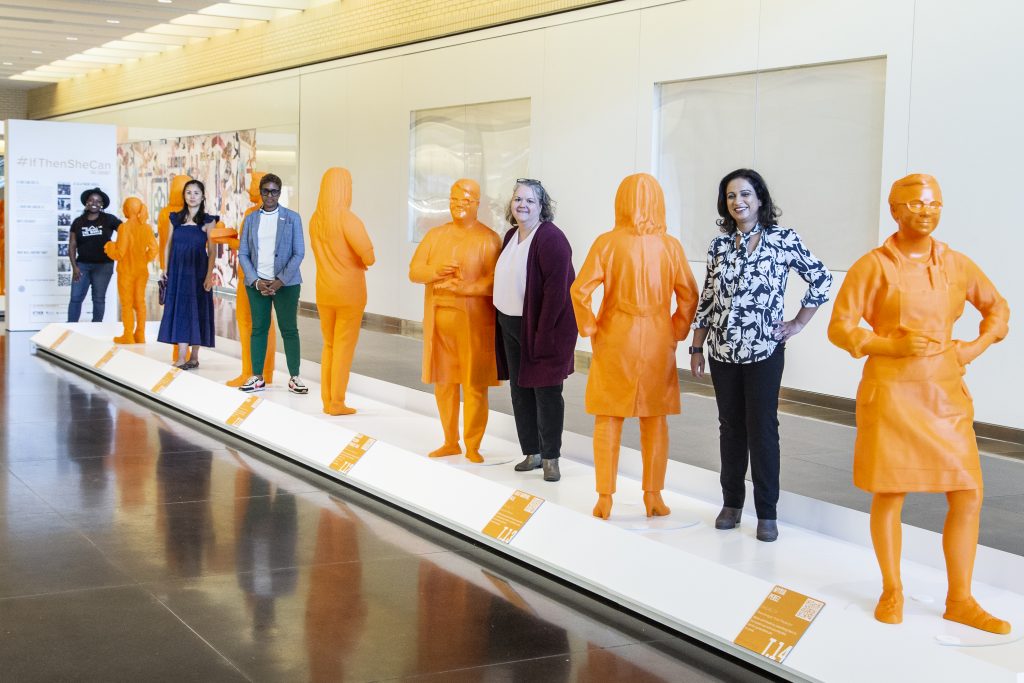 Meet the Ambassadors
Learn about the AAAS IF/THEN® Ambassadors, and meet women in STEM who are changing the world!
meet the ambassadors
of the exhibition