Skip to main content
AIB is temporarily closed.
The Co-Lab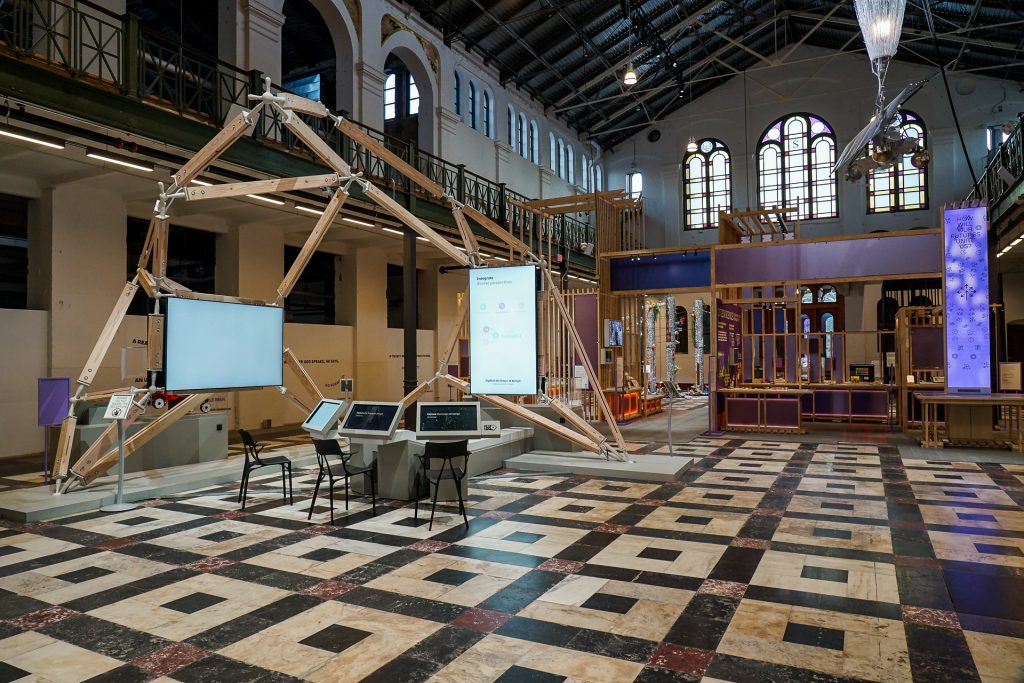 Design shapes billions of lives. What if we could invite everyone to create, together, almost every aspect of their own communities? The Co-Lab is a first-of-its-kind opportunity to engage with other FUTURES visitors and an artificial intelligence (AI) partner to solve complex design problems. Build skyscrapers and parks, get carbon-neutral, increase public services, or create more jobs while the AI partner solves conflicts for you in ways you may not expect, faster than the human brain can process.
This collaborative design experience developed with Autodesk, a leading provider of 3D design software, is housed in the first large-scale public structure in a museum designed with generative AI. At 22ft tall, the structure is unique, lightweight, and assembled with entirely sustainable materials.
READ MORE
The Architect's Newspaper: The Smithsonian and Autodesk unveil an AI-powered design station for FUTURES
read more
Smithsonian Magazine: What If Humans and Artificial Intelligence Teamed Up to Build Better Communities?
read more
SEE MORE