Skip to main content
AIB is temporarily closed.
Virgin Hyperloop's 'Pegasus' Pod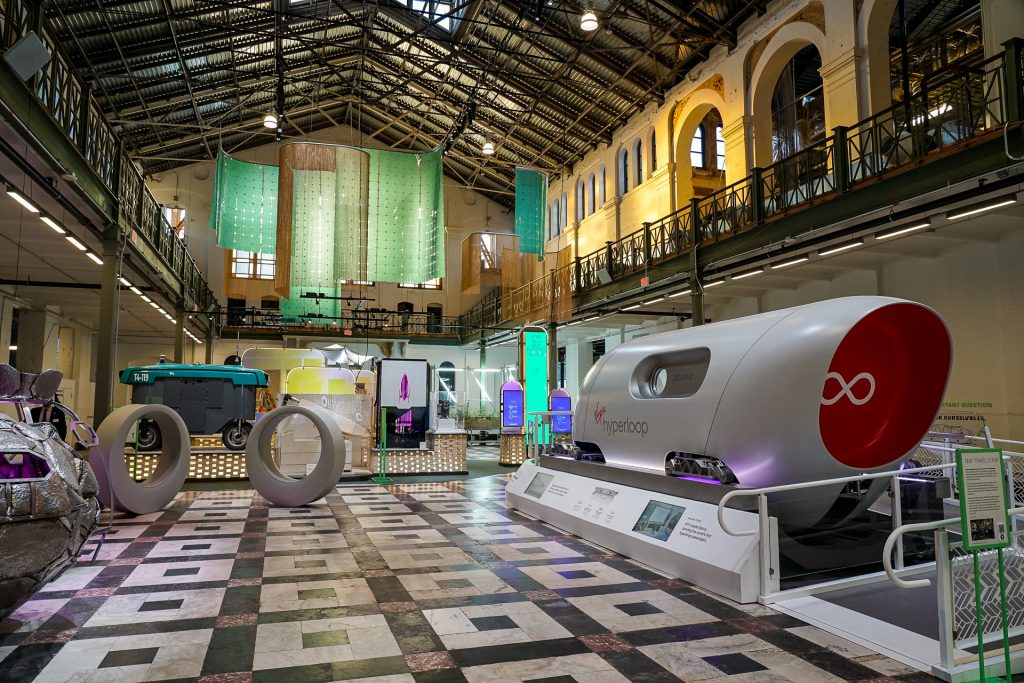 Like all precious resources, time is worth saving. Be among the first to marvel at Virgin Hyperloop's Pegasus pod. With speeds of up to 670 miles per hour, hyperloop could be the first potential leap forward in mobility in a century. In late 2020 Virgin Hyperloop made it one step closer to reality, and made global headlines, when its first passengers completed a successful trial run of a technology that has long been a staple of science fiction. Distances that once took months to travel, and now take hours, will require just minutes.
In February 2022, Virgin Hyperloop announced it was refocusing its efforts from a mass transportation system to a cargo system, in response to the challenges of the global supply chain. It's a good reminder that the future moves fast, and changes often.
Encounter the Pegasus in full 360 degrees, peer inside its Bjarke Ingels-designed futuristic interior, and learn more about the technology that can transport cargo and eventually people at airline speeds with zero direct emissions—all enabled by a magnetic levitation system in a near vacuum.
READ MORE
Inverse digital magazine: "EXCLUSIVE: VIRGIN HYPERLOOP'S HISTORIC POD IS GOING TO THE SMITHSONIAN"
and FUTURES
Smithsonian Magazine: "The Hyperloop Will Be Only the Latest Innovation That's Pretty Much a Series of Tubes"
See it at futures