Skip to main content
AIB is temporarily closed.
Hi, How R U ? 😎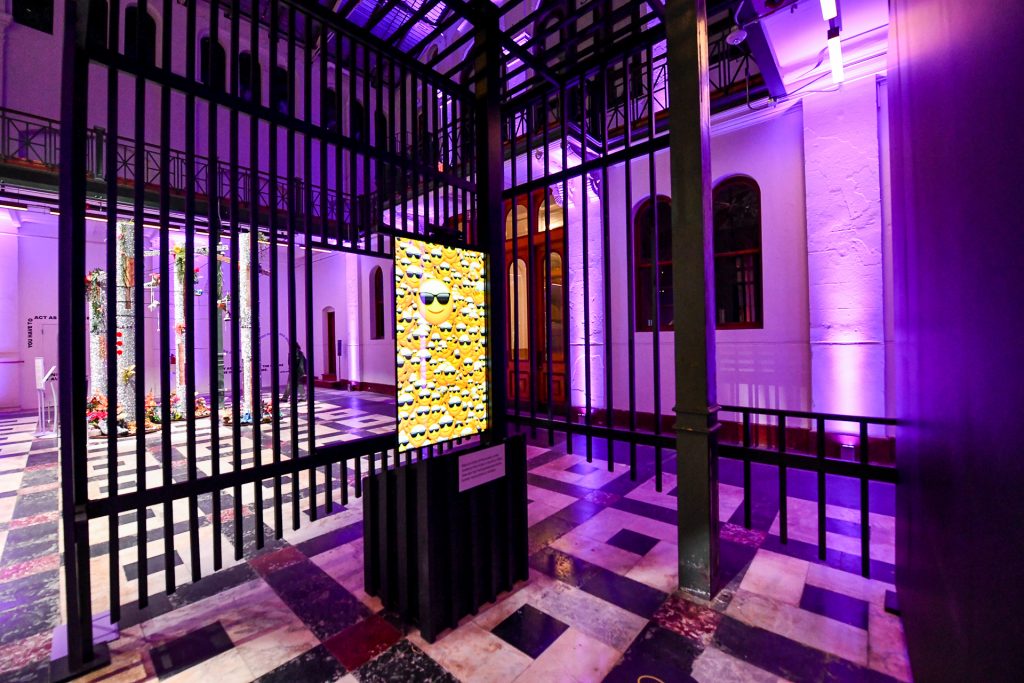 Communicate in a new way with the Hi, How R U ? 😎 holo-capsule portal. Step inside to strike up a holographic conversation that spans continents, time zones, and languages. You can share a message for the future—of hope, wisdom, love, remembrance, or even advice or warning—and leave a holo-recording of your avatar behind as a form of a next generation time capsule. Or interact in real-time with visitors at a paired portal site in the sustainable development of the Msheireb design district in Doha, Qatar.
Find Hi, How R U ? 😎 in the Futures that Unite hall, a space devoted to exploring the many ways people relate, connect and embrace collective humanity. Our ability to instantly reach each other across space and time is a hallmark of the present. As we make decisions about the future, the power of human connection revealed by the holo-capsule makes the case that we should place the greatest value on one another.
The concept, brought to life by artist collective Circus Family, is inspired by time capsules' ability to preserve a unique present moment for future generations. Hi, How R U ? 😎 aims to recreate the experience using today's forms of communication. Your avatar will first appear on WhatsApp-style visuals and emoji-filled texts, later becoming blurred messages overlaid against FaceTime screens, Instagram direct messages, then email, fax and telephone conversations before culminating in a beeping visualized morse code.
Hi, How R U ? 😎 transforms your image using past innovations that enabled the development of today's communication tools, all through an incredibly advanced technology that speaks to how we could communicate in the future. It invites you to ask yourself, 'What do you want to say to the future, before the portal is sealed? And what kind of future do you hope is there to receive your message?'
Circus Family is an Amsterdam-based artist and design collective focused on merging design and technology to explore new territories through powerful audiovisual experiences. Curious about how people choose to behave and interact with what they see, they strive to create new formats for the exploration of moving imagery.
The project is supported by the Embassy of the State of Qatar and the Qatar Foundation, with a goal to create new points of cultural exchange and understanding across the globe.
SEE MORE