Skip to main content
AIB is temporarily closed.
Devan Shimoyama's The Grove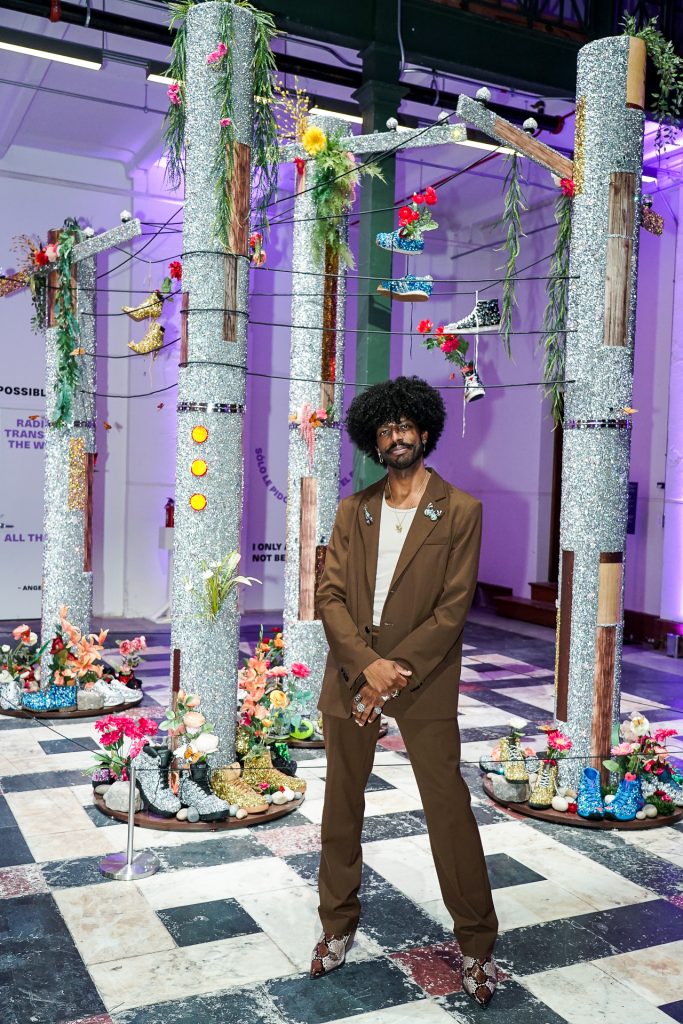 Pause and reflect with Devan Shimoyama's The Grove, an imagined future monument to the year 2020. Created in response to the tumult and tragedy brought on by racial violence and the COVID-19 pandemic, Shimoyama invites you to enter a meditative forest-like space to forgive, breathe, pause, and heal. "DIY" utility poles, dangling shoes, and silk flowers reference community traditions of spontaneous memorials and will be adorned with thousands of Swarovski crystals to offer a sense of light, magic, and the divine in witness to lives lost.
Shimoyama's mixed-media practice frequently imbues a sense of community, solidarity, commemoration and identity at the intersection of Blackness and queerness. The Grove will represent both a singular, internal mourning for collective trauma and the healing power of empathy and hope.
READ MORE
ARTNET: To Celebrate Its 175th Birthday, The Smithsonian Will Stage Blowout Exhibition featuring Five New Commissions
read more at artnet
SMITHSONIAN MAGAZINE: IMMERSE YOURSELF IN FIVE FUTURISTIC WORLDS
read more at smithsonian magazine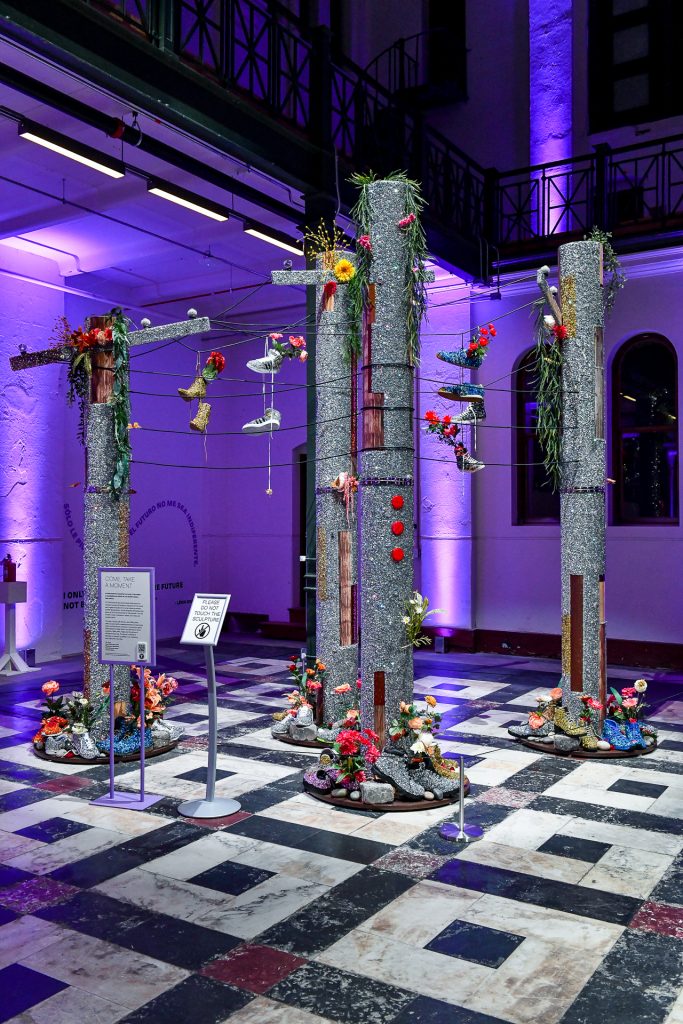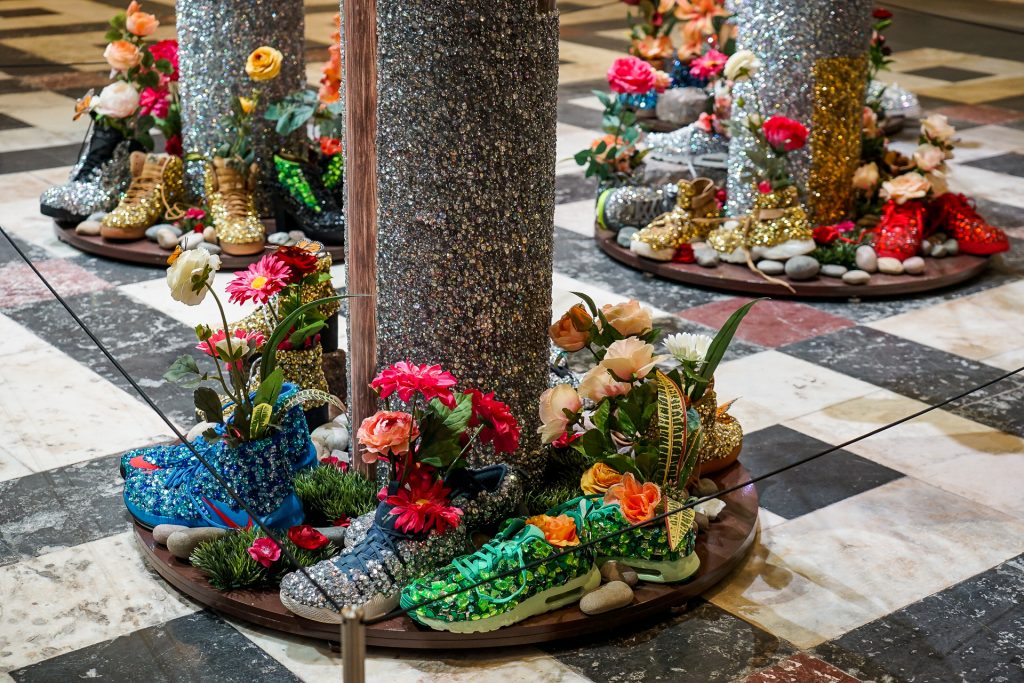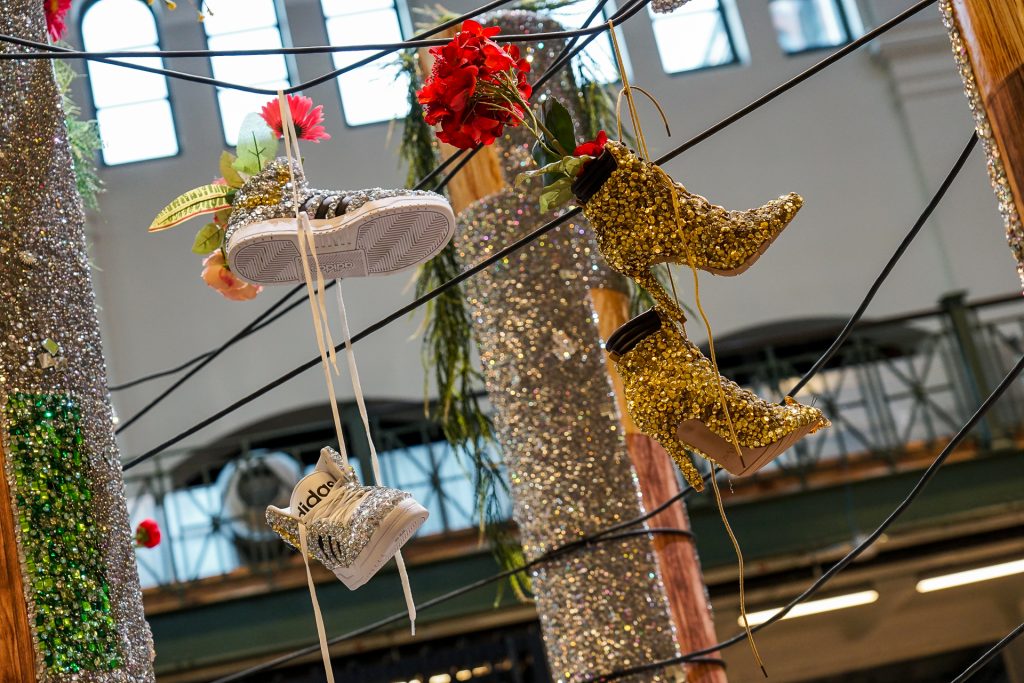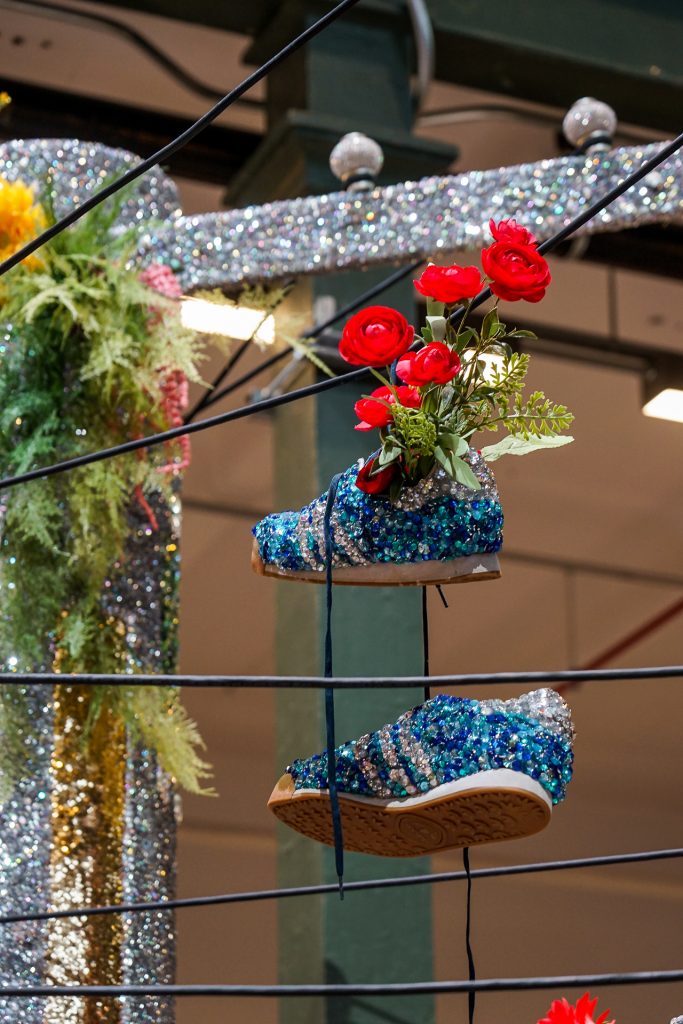 Artist Statement
The Grove is a meditation and reflection on power, territory, and death. Through the employment of craft materials in reference to the spontaneous memorial, The Grove becomes a fictitious future memorial to the still very flawed present. It consists of a small forest of bedazzled totem-like utility poles with embellished shoes and flowers dangling from the powerlines, nodding towards cultural signifiers within urban communities. A deviation from my primarily representational painting practice, this work along with much of my sculptural practice intentionally lacks images of violence or Black individuals in pain, albeit an underlying reference. The Grove represents the processing of not only a singular, internal pain, but also the hope for healing from a larger shared plight amongst the black community.
About Devan Shimoyama
Devan Shimoyama was born in 1989 in Philadelphia, Pennsylvania and graduated from Penn State University in 2011 with a BFA in Drawing/Painting before obtaining his MFA at Yale University School of Art in 2014. Shimoyama was awarded the Al Held Fellowship at the Yale School of Art in 2013 and has had a residency at the 2015 Fire Island Artist Residency.
Shimoyama's work has been exhibited throughout America on numerous occasions and he is currently represented by De Buck Gallery in New York, NY and Kavi Gupta Gallery in Chicago, IL. His debut solo museum exhibition Cry, Baby was on view at the Andy Warhol Museum, Pittsburgh from October 13, 2018 – March 17, 2019. Shimoyama currently lives and works in Pittsburgh, PA and teaches at Carnegie Mellon University