We believe that the future of museums is accessible to all.
We strive to create an accessible museum experience. Please send any questions, requests, or feedback to aibinfo@si.edu or call Smithsonian's visitor team at 202.633.1000 (Mon-Fri, 9 AM-5 PM). Our team is ready to help!
Know Before You Go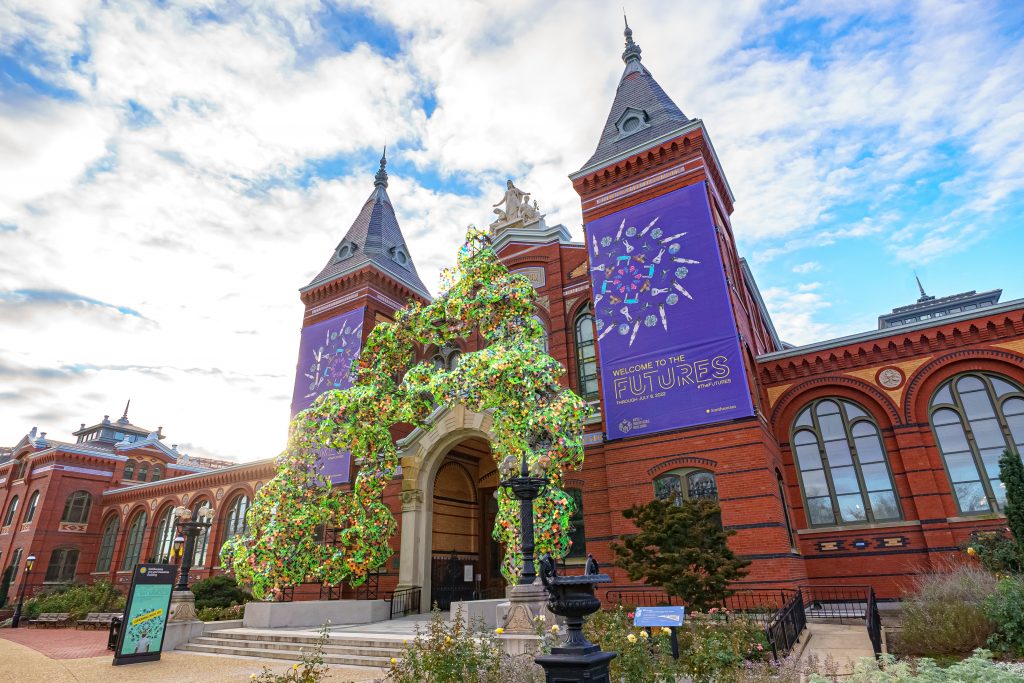 Accessible Parking
There are a limited number of accessible parking spaces near the museum entrance on Jefferson Drive.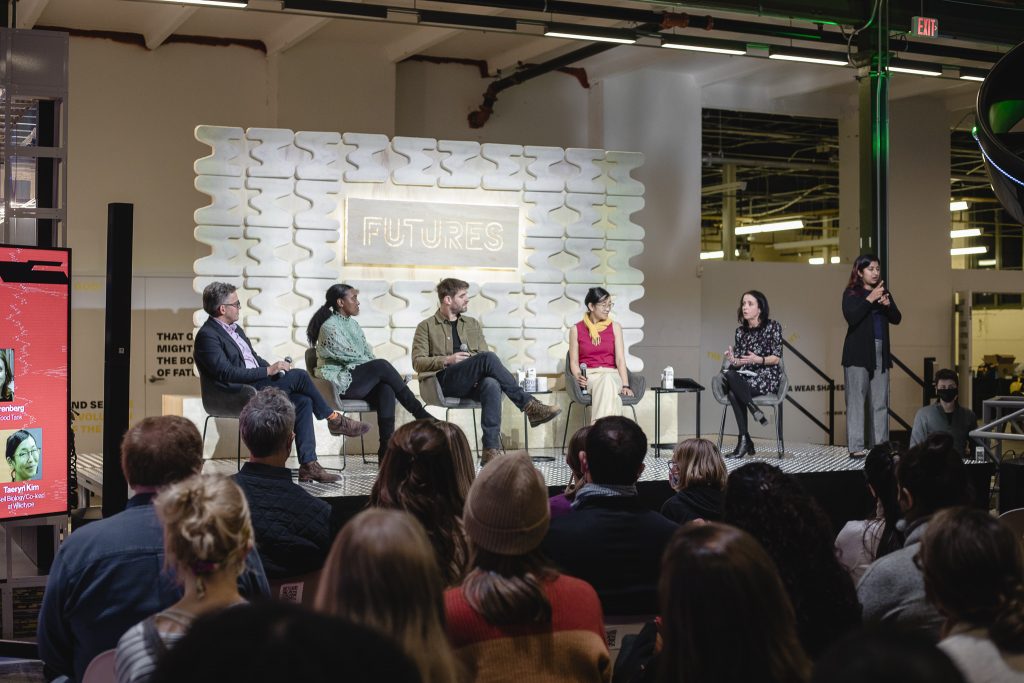 ASL Interpretation
We're happy to provide in-person ASL interpretation for any public program. Request interpretation in advance at aibinfo@si.edu.

Service Animals
We follow Federal government  guidelines on service animals. The Smithsonian welcomes dogs that are individually trained to perform a task or work for a person with a disability, but please leave pets at home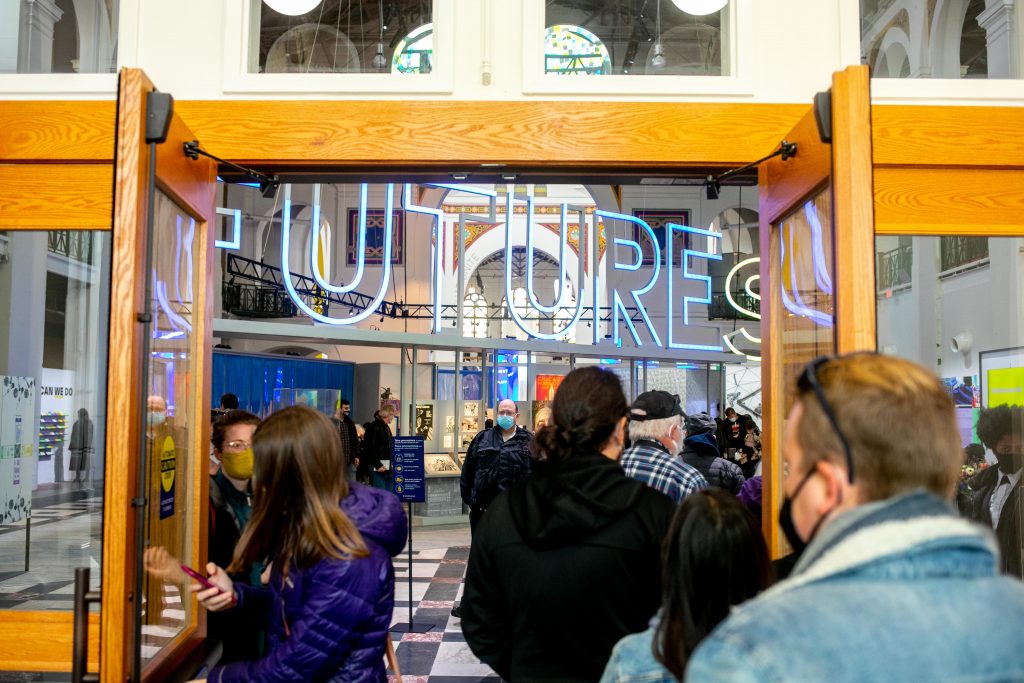 Bag Check
All bags will be checked by Smithsonian security upon entry, so pack light for your journey. The nearest lockers are next door at the National Museum of Asian Art and the Hirshhorn.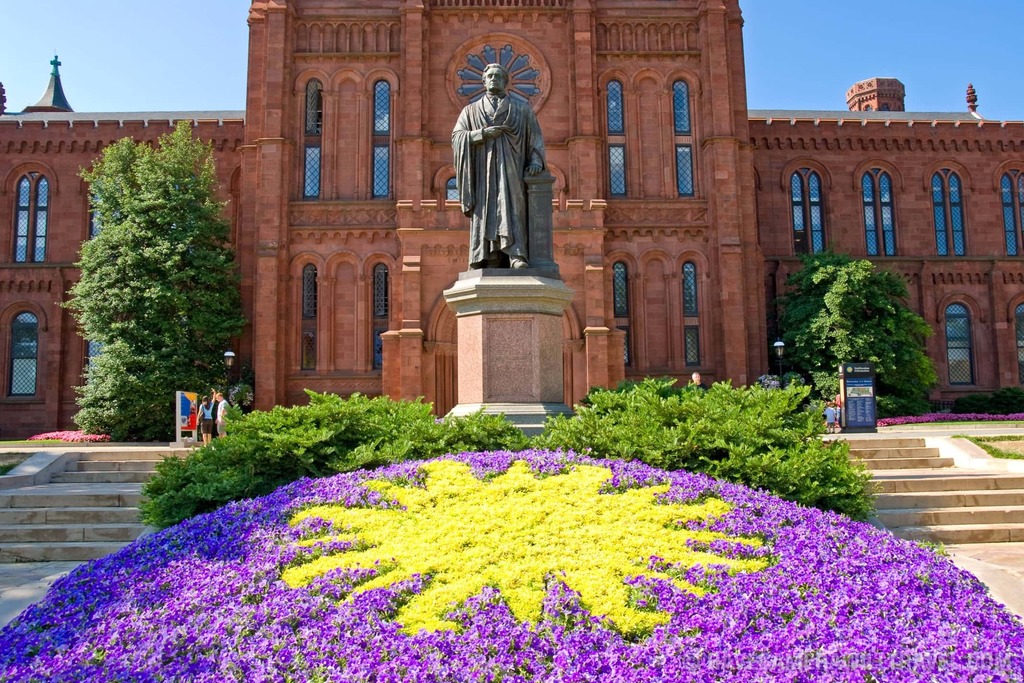 Social Narratives
Please visit Access Smithsonian for video introductions to visiting the Smithsonian.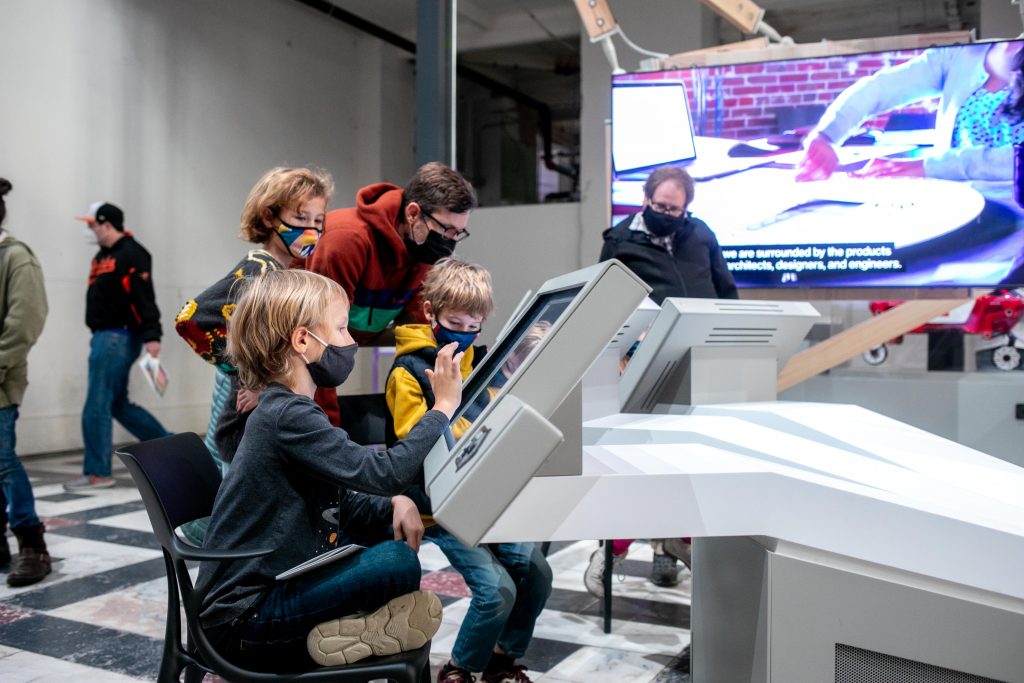 Sensory Sensitivities
FUTURES features a wide variety of objects, media, and installations. Some digital interactives have bright screens and quickly moving imagery. Most do not have amplified sound, but you may encounter sound in some interactive elements, such as Roomie, a conversational robot. We recommend visiting at a quieter time (mornings or mid-week) or bringing noise-canceling headphones if you or someone in your group is sensitive to sound.

FUTURES features large, open halls. For a quiet break, we recommend a moment in the garden just outside our doors.
Available at the Welcome Desk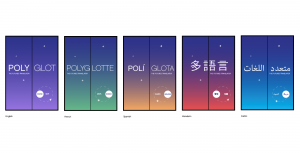 Polyglot Audio Guide
Check out a free Polyglot, a new type of multilingual audio guide, designed by artist and scientist Dr. Kate Stone. Just touch the conductive ink to get started. Available in English, French, Arabic, Mandarin, and Spanish.

Wheelchairs
We offer free manual wheelchairs on a first-come, first-serve basis. Our entrance is accessible via ramp, and the exhibition and restrooms are on a single floor.

Headphones
We offer free single-use headphones to access audio descriptions of exhibition videos.
During Your Visit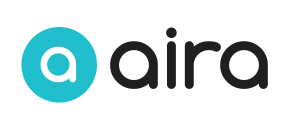 AIRA
Download the Aira app on your mobile device and connect quickly with sighted agents who provide navigation and description assistance. This service is free if you're connected to Smithsonian Wi-Fi.
Access QR Codes
Scan the QR codes located on labels throughout FUTURES to pull up visual descriptions and label text using your preferred screen reader or text settings on your mobile device.

Virtual Remote ASL Interpretation Need interpretation to connect with an exhibition interactive, museum staff, or to join a conversation with other visitors? Just ask an AIB guide and they will connect you to an ASL interpreter in moments on a museum-provided tablet.

Audio Description
Access audio descriptions of videos in FUTURES via a headphone jack. Use your own headphones with a 3.5mm audio jack or request single-use headphones from a guide or at the Welcome Desk.
Family/Companion Care/All-Gender Restroom
An accessible, single-stall restroom is located near other restrooms just inside our entrance. All restrooms include baby changing stations.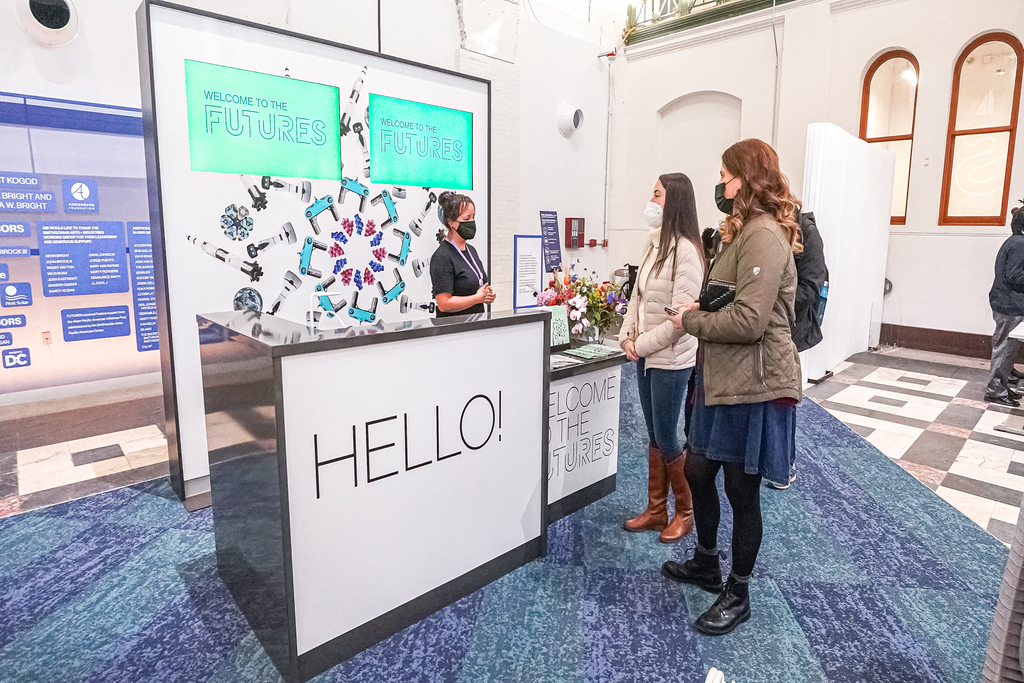 Visitor Guides
Our team is here to help! Please stop by our Welcome Desk, email or call us at 202-633-1000 (Mon-Fri, 9 AM-5 PM) to let us know how we can assist you or improve your visit.