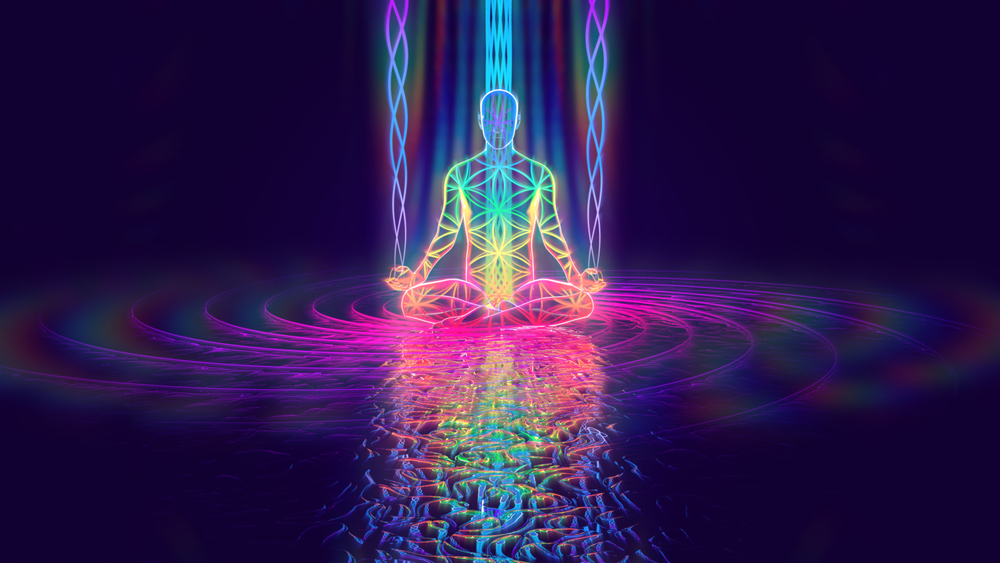 WIYRSP: Living Longer in the Future
June 25 @ 4:00 pm

-

5:00 pm
The world's first successful tele-surgery procedure happened more than 15 years ago. And healthcare and telemedicine continue to evolve at warp speed, one of fastest moving areas of innovation in the world. And thanks to this science, plus early disease detection and overall global health rates, many people are living longer, a rate unimaginable just 100 years ago.  The number of persons aged 80 years or older is expected to triple between 2020 and 2050 to reach 426 million. Have you wondered how technology can shorten hospital stays, or what a surgery could look like in the future? What are the big inventions or everyday shifts that might help us to live longer as we age? Removing mental health taboos, expanding tele-medicine, investing in care for rural and underserved communities, learning about tailored diets, or even changing our environment are all on the table. This panel explores interesting and unexpected ways we could expand our lifespan and stay healthier while doing it. 
Learn from futurists and industry experts as we look into what we can expect as a result of living longer. How could our health ecosystem transform, and how could society define "health and wellness" in the year 2050? 
We Interrupt Your Regularly Scheduled Panel is an audience-guided panel experience where YOU will be invited to decide our panelists' discussion content in real-time while learning about the latest innovations of our futures. 
Featuring: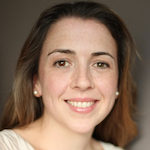 Ellen P. Carlin, DVM, serves as Assistant Research Professor within the Center for Global Health Science and Security, with a primary faculty appointment with the Department of Microbiology and Immunology. Ellen is a veterinarian specializing in the epidemiology of zoonotic pathogens and emerging infectious disease. In addition to scientific research into infectious disease dynamics, she also specializes in biodefense policy with a focus on policy-driven opportunities to prevent high-consequence outbreaks. She has worked for the U.S. government, in field settings globally, and in clinical veterinary medicine on efforts to advance animal and human health. Ellen is director of the Global Infectious Disease master's program at the Graduate School of Arts and Sciences. She received a Bachelor of Science in biology from the College of Mount Saint Vincent.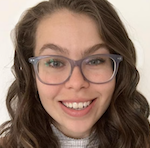 Athena Rae Roesler is an associate director at the Milken Institute Center for Public Health. Her work champions public health policies, solutions, and partnerships to build a more equitable world. Most recently, she led a partnership with the DC government to better understand how cities can leverage food procurement to support nutrition, the environment, and equitable local economies. Roesler's experience in public health started literally from the ground up, teaching thousands of students about nutrition as a farm-based educator in Arizona, Washington, DC, and South India. Her graduate research centered on the human right to food, a dignified emergency food system, and strategies to reduce health disparities. She was part of a research team evaluating California sugary drink tax and warning label policies. At Leah's Pantry, a nonprofit supporting California SNAP-Ed, she furthered behavioral economics-based and trauma-informed nutrition security initiatives. Roesler holds a Master of Public Health in public health nutrition from the University of California-Berkeley and a BA in public health and educational studies from American University.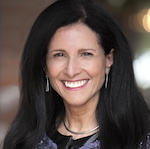 Mimi Grant is President of the Adaptive Business Leaders (ABL) Organization, which provides eight monthly Round Table forums for CEOs, Presidents, and Division GMs of Healthcare companies throughout California, and for Technology companies in the southland. For over 30 years, she has facilitated Membership-wide events, as well as Round Tables, where Members hear and discuss high-level, future-focused topics and share best practices, practical ideas, and leveraged connections, to help accelerate the profitable growth of each other's companies in these two dynamic industries. In addition to shaping ABL's strategic direction, between Round Tables, Mimi and her team help ABL Members stay on top of the latest industry trends and cutting-edge issues, by publishing monthly editions of ABL Healthcare Online and ABL Technology Online electronic newsletters, and in her blogs and vlogs found at www.abl.org.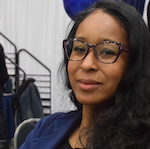 Karen Dorbin is the Strategic Advisor and Interim Chief Operating Officer for the DC Department of Aging and Community Living (DACL), the State Unit on Aging and Area Agency on Aging for the District of Columbia. In her role, Karen is charged with supporting the agency director in setting the strategic direction for the agency; establishing annual performance objectives; and directly overseeing the Budget and Performance Management and External Affairs and Communications divisions. Karen would describe her career path as driven by a total and complete obsession with customer experience design. In December 2021, Karen developed the Future of Aging Initiative (FOA) at DACL, a first-of-its-kind internal consultancy using human-centered design principles to center the perspectives of underserved older adults, adults with disabilities, and caregivers in identifying barriers to accessing services that promote aging in place. Through FOA, DACL is engaging the community in designing solutions to create more just and equitable access to programs and services to support community living. Karen holds bachelor's degree in Journalism from the University of Maryland—College Park and studied public policy as a graduate student at George Mason University. She's also a member of the 2021-2022 cohort of the University of Pennsylvania Executive Program in Social Innovation Design.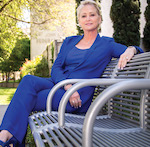 Marcia Augsburger is an accomplished healthcare attorney with over 30 years of experience advising clients on regulatory compliance and go-to-market strategizing. Her clients have credited her with providing creative strategic advice grounded in broad experience. In the words of one client, "[h]er strategic insight from a commercial standpoint is unequalled, … Simply Amazing!!!" Ms. Augsburger has counseled many telehealth entities, including AI, social media, medical device, and technology companies; healthcare providers and payers; and population health companies. She has also lectured and published extensively. In April, 2022 after many years as an equity partner in large law firms, Ms. Augsburger joined the legal department of Change Healthcare. She also serves on the Board of Advisors of MedWand Solutions, Inc. and is a member of the Center for Telehealth & eHealth Law (CTeL).
This wellness exploration

supported

by

MedWand
Livestreaming sponsored by Comcast NBC Universal. 
Related Events