We Interrupt Your Regularly Scheduled Panel: Future Journeys at Your Fingertips
May 19 @ 6:30 pm

-

8:00 pm
How much specialized training would one need to take a trip to the moon, or go deep-sea diving into the deepest parts of our oceans? These are unique experiences that more than a few of us may only ever have the chance to explore on television, the internet, through a book, or in a classroom. But what if you and a friend could take that lunar trip without the need for specialized training or stepping onto a spaceship? Smithsonian has partnered with Meta to create "Moonwalk," a custom-built, collaborative immersive learning environment that is making this idea a reality, and AIB wants YOU to experience it with us.
The "metaverse" is a concept that hints at what the internet could become next. It's a set of digital spaces, including immersive 3D experiences, that are all interconnected. It could let you do things you couldn't do in the physical world with people you couldn't physically be with. "Immersive learning" is a way to use technologies to mimic real-world scenarios that let us engage more deeply. Combined together, what could these ideas mean for how we explore and discover? What magic could this make possible?
Join us for an extra special edition of We Interrupt Your Regularly Scheduled Panel as we invite a group of experts to investigate the possible future of immersive learning. During this collaborative journey, lifelong learners will walk on the moon, go deep-sea diving, and examine augmented reality in the palms of their hands. We're using VR and AR to explore innovative ways of connecting and collaborating, while tapping into your curiosity to build a better tomorrow.
We Interrupt Your Regularly Scheduled Panel is an audience-guided panel experience where YOU will be invited to decide our panelists' discussion content in real-time while learning about the latest innovations of our futures.
Free event with registration required. Meta Quest 2 headsets will be provided to in-person participants, available on a first-come, first-serve basis. For those joining us at home, videos and links to AR  effects will be shared to welcome everyone and create the best possible experience.
WIYRSP: Future Journeys at Your Fingertips is presented in collaboration with Meta, with thanks to Meridian Treehouse, Black Dot Films VR, Hydrous and NASA.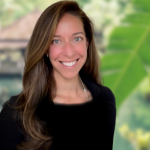 Through Virtual and Augmented Reality, Monica empowers people to create and learn in ways they never could before.  With a focus on the future of learning, she believes immersive technology will increase access to education and fundamentally transform the way we learn. As a former educator of 10 years, Monica is thrilled to be skilling the next generation of AR/VR creators and developing products, programs and content to make learning more powerful and accessible. Monica is the Head of Immersive Learning at Meta, where she is focused on building an ecosystem that will allow anyone, anywhere to learn and grow in the metaverse.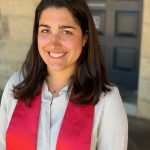 Andrea (she/her) is a community-based science enthusiast and oceanographer from San Juan, Puerto Rico. She completed her B.S. and M.S. degree from Stanford University in the Earth Systems Program, where she focused on developing and designing tools and methods to help facilitate the collection of place based data on coastal communities. A lot of research also focused on interactive maps, and data visualization. She is passionate about increasing access to ocean education and ocean research, and making sure coastal communities have the tools to support decision making and risk management. She is also a NAUI Dive Instructor, and loves to get as many people as possible underwater. She is currently learning more about the links between human health and the waters we love to use recreationally as an ORISE participant with the US EPA.
Related Events