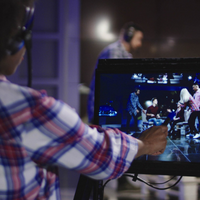 Meet Us In the FUTURES: Women in Media
March 3 @ 6:30 pm

-

7:30 pm
"I don't like to gamble. But if there's one thing I'm willing to bet on, it's myself." Beyonce Knowles
As we strive toward achieving an inclusive future, research shows that the overall representation of women in media has room for major improvement. In fact, a recent article by Global Citizens claims that only 24% of the people in newspaper, television, and radio news are women. The challenge for many women is much more than just breaking into the industry, it also involves a variety of barriers for promotion and upward mobility.
The month of March at FUTURES represents a new season and a celebration of women. We begin #WomensFuturesMonth by acknowledging their past achievements in the field of media and looking toward the female-focused success stories of tomorrow. How can we better prioritize the inclusion of female-led perspectives in the world of media?
Meet Us in the FUTURES will transport you directly into the inspiring spaces of two big thinkers for an imaginative conversation about the future of media. Featured panelists will include Cierra Glaude, who serves as a film director behind the award-winning OWN drama, Queen Sugar, and award-winning entertainment journalist Gia Peppers.
Meet Us in the Futures is a virtual talk series highlighting the ideas of those striving to achieve a better tomorrow from spaces that provoke their futuristic thinking the most. 
With: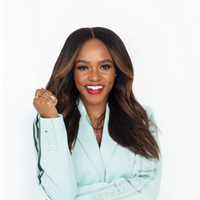 Gia Peppers is an award-winning on-air talent, entertainment journalist, content creator, and podcaster who is most known for her work as a contributor on NBC's primetime morning show staple, "Today Show," her RadioOne program, "More Than That with Gia Peppers," and as 1/5th of the wildly popular, candid podcast, "Black Girl Pod." She has also partnered with Michelle Obama's "When We All Vote" campaign as a social ambassador, and lends her voice to Color Of Change's "Tell Black Stories" and #ChangeHollywood initiatives. As a Washington DC native she continues to carve out ways to balance life as a creative entrepreneur and a journalist. She has also launched an original interview series on YouTube, titled, "Give You the Game," where she has inspiring conversations with impactful leaders like Debbie Allen, Erica Campbell, Sarah Jakes Roberts, and more.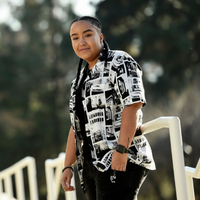 A multidimensional and inspired creative, Cierra "SHOOTER" Glaude is a filmmaker focused on building cinematic worlds where people of color, women and the queer community can see themselves represented without due cause. Glaude's portfolio boasts projects such as Spilt Milk, Queen Sugar, TWENTIES, and P-Valley. In her iconic interview with Oprah Daily, she was quoted as saying "Directing is serving the story, but it's also serving the people that are serving the story."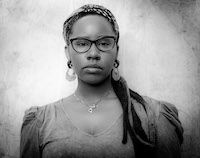 Dee Dwyer is a diversified Photographer from Southeast, (Soufside) Washington, D.C who produces awe-inspiring images. She has been anointed by her community as "The Visual Voice for the People". Her goal is to show all aspects of human life with the primary focus being humanity. Dwyer's raw and compelling candids unveil the souls of people. The images expose many subject's truth, adversities, beauty, and culture. Her work has been shown in exhibitions such as photoSCHWEIZ, Photoville, Catchlight, Reginald F. Lewis Museum amongst many others and featured in publications such as Vogue, NPR, The Wall Street Journal, The New York Times, BET, EBONY, DCist, The Guardian, Bloomberg Businessweek and more.
Livestreaming sponsored by Comcast NBCUniversal.
Related Events