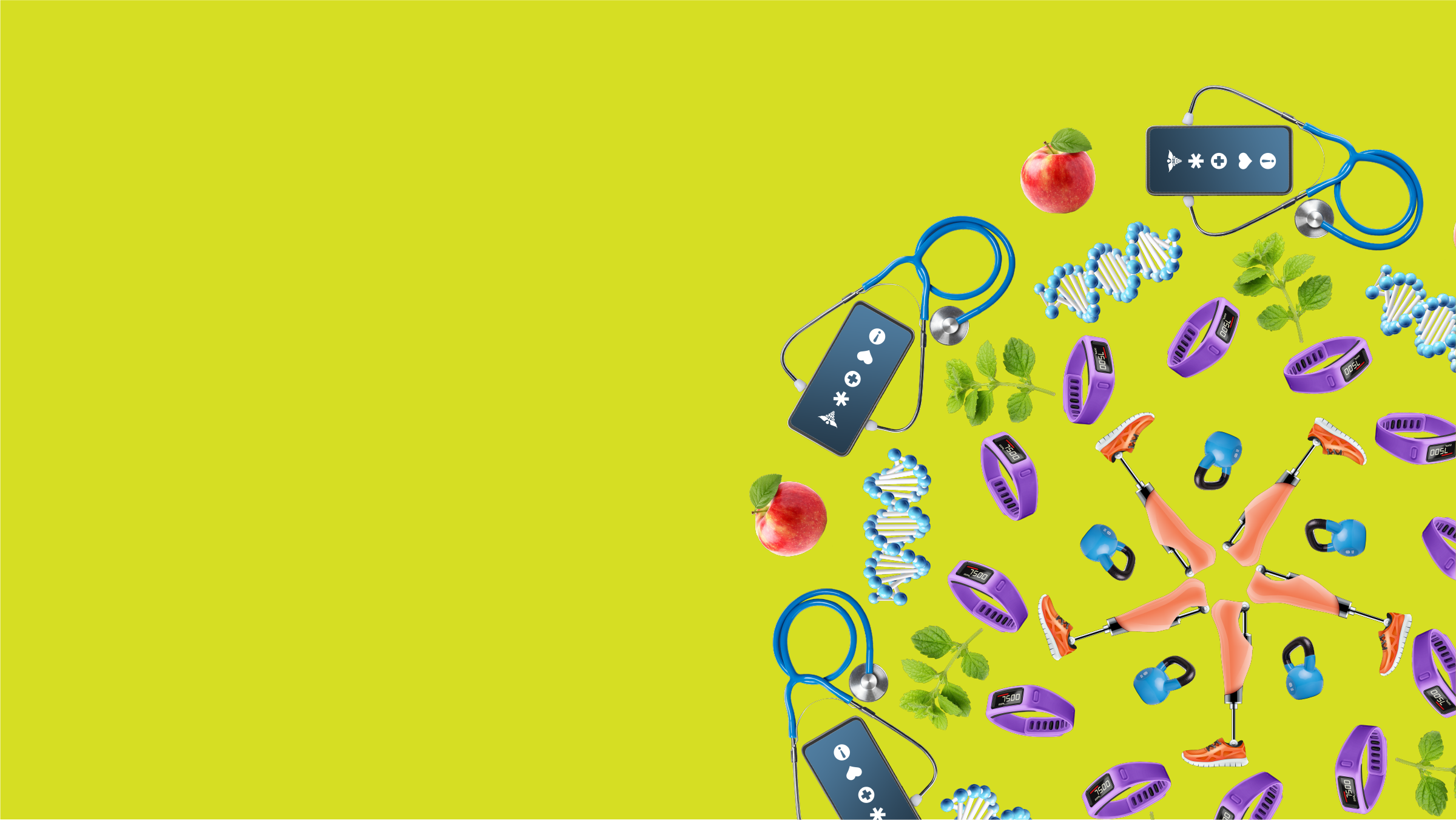 Living Longer Festival: Health + Wellness 2050
June 25 @ 12:00 pm

-

June 27 @ 10:00 pm
What would it look like for us to live longer, better, healthier lives? How could we get there – and what do we need to make it happen? Technology like telemedicine can play a role, and so will our neighbors, our food, our habits, and especially the systems of caregiving and healthcare that surround us.  
For this day of fun, learning, and wellness, AIB's FUTURES blasts into the health ecosystem of our near future to look at how we all can thrive and flourish into 2050 and beyond. The day is also part of Smithsonian's Solstice Saturday festival, when museums all along the National Mall will stay open late to celebrate the year's longest day.  
Join us for a full day of activities, including hands-on activations, a drawing for relaxation workshop with local artist Yen Mooi, meet-and-greet conversations with innovators and inventors featured in FUTURES, and an exciting expert-led session of We Interrupt Your Regularly Scheduled Panel to explore health on the horizon. 
During the special pop-up "The Doctor is In (Space)!" visit a healthcare provider in the year 2050 with a futuristic distanced healthcare visit. In partnership with MedWand, this one-day-only installation shows you how you and your medical professionals could monitor your key health data from anywhere, anytime, allowing for distanced diagnoses and immediate care.  
To end the evening, take over the beautiful Haupt Garden with a late-night glow yoga session, a centering finale to the day, to take your wellness forward into the future. 
Free, RSVP recommended.    
10 am-12 pm: The Doctor is in (Space!)
12 pm: Flash Tour
12:30 to 2 pm: Drawing for Relaxation with artist Yen Mooi (@YenMakesArt) 
1-3 pm: The Doctor is in (Space!)
2 pm:  Flash Tour
2 pm – 4 pm: Meet & Greet Talks 
2 pm | Ashley Molese, Smithsonian Curator | Topic: Art for Health and Healing
2:20 pm | Jeremy Watson, Orthopedic Surgeon | Topic: Diversity in the Medical Field
2:40 pm | Beth Ziebarth, Access Smithsonian Director | Topic: Accessibility in Future Communities
3:00 pm | Anthony Di Franco, Open Insulin Foundation| Topic: Future of Community-based Medicine
3:20 pm| Winston Frazer, CEO Danae Inc | Topic: The Future of 3D Printing in Medicine
3:40 pm  | Matthew McCurdy, Co-Founder of BLKHLTH |Topic: Addressing Inequities to Build Healthy Communities
4 pm – 5 pm: We Interrupt Your Regularly Scheduled Panel: Living Longer in the Future
5 pm – 7 pm: The Doctor is in (Space!)
8:45 pm – 10 pm: Glow Yoga in the Haupt Garden 
This wellness exploration supported by MedWand Solutions. Livestream thanks to NBC Comcast Universal.
Meet & Greet Talks feature: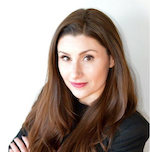 Ashley Molese is an independent curator, producer, and festival organizer with over fifteen years of work across the non-profit sector. She specializes in public art, new media, and large-scale design/build projects. Ashley received her MFA in Curatorial Practice from Maryland Institute College of Art in 2014 and her MA in Arts Management from RMIT University in Melbourne, Australia in 2010.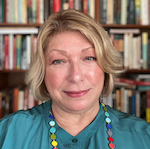 Beth Ziebarth has a personal interest and professional responsibility in diversity, equity, accessibility, and inclusion (DEAI).  She is the Deputy Head Diversity Officer of the Smithsonian Institution and the director of Access Smithsonian. Beth is currently serving as the Institution's Interim Head Diversity Officer.  In her position, she is moving forward organizational DEAI efforts by bringing together DEAI cohorts around the Smithsonian to build a community of practice, serving as a lead advisor and participant in the implementation of institutional strategic initiatives, and developing opportunities to bring DEAI resources into the Institution. Beth develops and implements accessibility policy and guidelines for the Institution's 21 museums, the National Zoo, and nine research centers, ensuring that Smithsonian visitors equitably experience inclusive physical and digital environments.  Her work includes staff training on accessibility and disability topics, facility and program technical assistance, direct accessibility services, stakeholder engagement, and five signature programs for disabled people.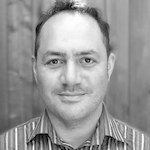 Anthony Di Franco works at the intersections of complex adaptive systems and computing and focuses on developing convivial technologies, decentralizing infrastructure, and increasing the agency of individuals and communities. He is founder and president of the Open Insulin Foundation, an effort to develop open technology for insulin production at a microbrewery scale and organize user owned and managed cooperatives to manufacture it. Additionally, he is currently pursuing computer science research to make software more reliable and transparent in its behavior and easier to create and modify, especially for people without technical backgrounds, built on declarative programming techniques together with reinforcement learning and techniques for computing with uncertain information.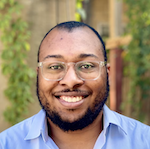 Winston Frazer is a CEO who works with founders, engineers, production managers, and online manufacturers to design, develop, and manufacture products. Winston believes the freedom of design in 3D printing will lead to a renaissance and hyper-expansion into a future that generations before could only dream about. Winston holds a BFA in Painting from MICA. Danae, Inc. is a digital design & manufacturing service provider for 3D printing services, SMEs, and engineering companies. Our team prioritizes collaboration and relationship management with clients spanning a variety of industries to provide personalized solutions for companies looking to build out prototypes or produce iterative designs.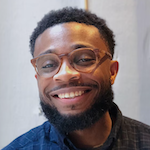 Matthew McCurdy (he/him) is passionate about employing social science theory, health equity frameworks, and design to develop creative solutions that improve health outcomes for marginalized communities. He is a Co-founder of BLKHLTH Inc, a non-profit that engages the public and health professionals on the impact of racism on the health of Black people and then equips them to do something about it. Matthew has had a variety of public health and healthcare experiences across Federal government, academic medical centers, and non-profit organizations. Matthew has a Bachelor of Arts in Political Science from Georgia State University and a Master of Public Health from Emory University's Rollins School of Public Health.
Related Events