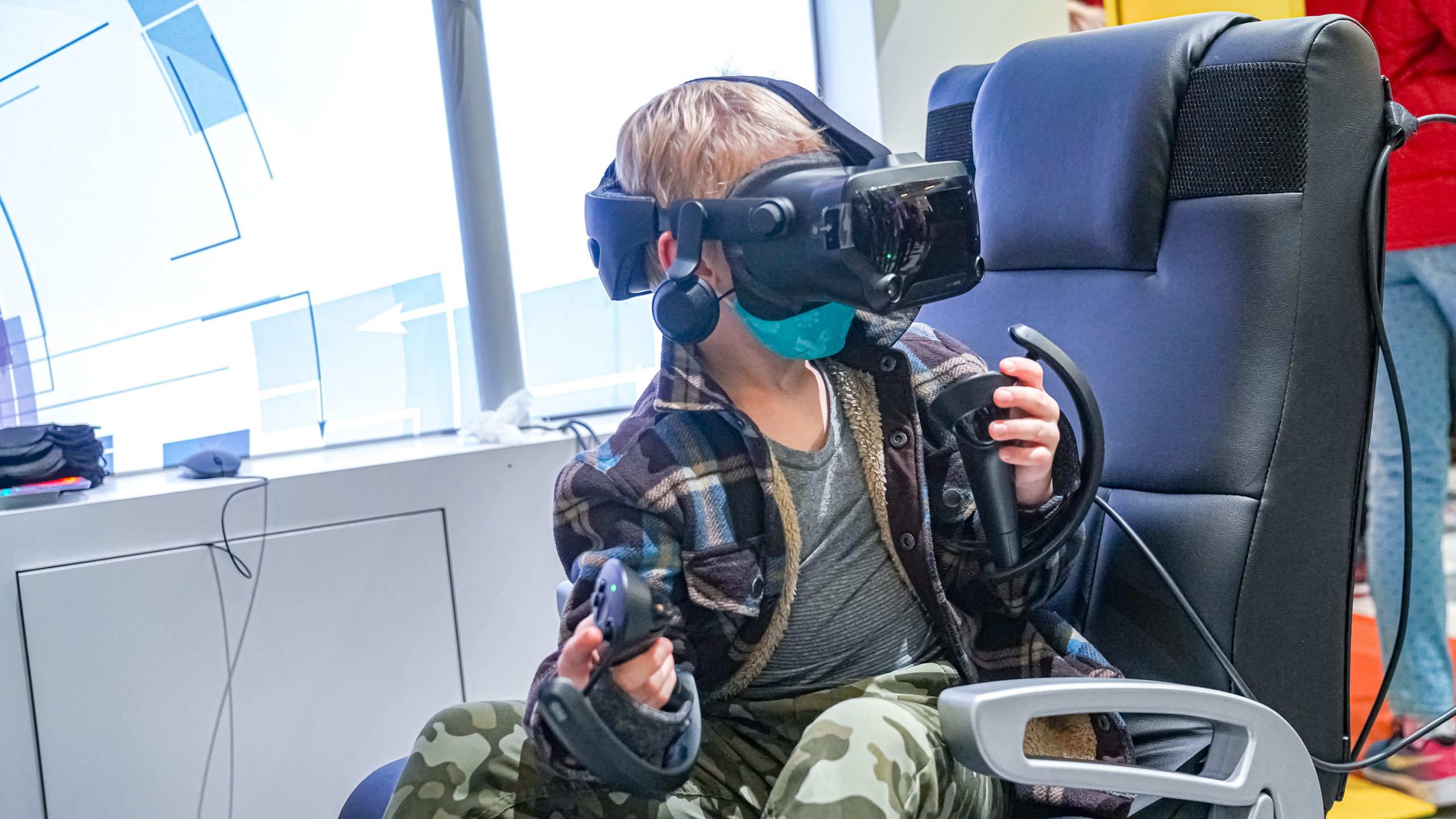 FUTURES Play Lab: FUTURES x Oracle: Future of Water
Only 2% of the world's water is available as fresh water—with a growing population, what sustainable actions can we take to preserve the future of water? Together, FUTURES and Oracle have designed an immersive VR experience that follows the water journey. From storm drains to ocean evaporation, visitors will follow the water cycle and take specific action steps at each part of the journey to understand their role in water conversation for the future. 
Recent UNESCO research estimates that over two billion people lack direct access to water, which is necessary for every facet of human life. Whether it's for cleaning and cooking out of the tap, packaged for consumption, or used at an industrial scale—water is a finite resource, not an endless supply. This immersive VR experience will center the visitor at different points of the water life cycle, in different scenarios of how water flows through our daily lives. By tracking these movements, visitors can see ways in which they can make individual and collective choices to have a positive impact on water sustainability. How can we ensure that future generations have permanent and reliable access to clean water?  
Related Events