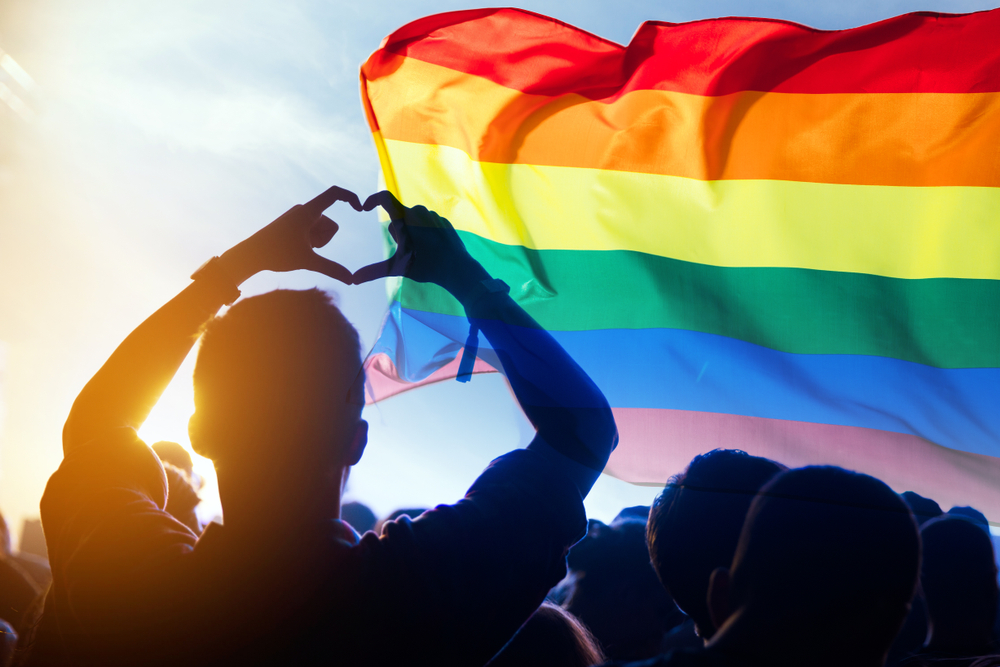 FUTURES Cypher: Pride 2050
June 10 @ 6:00 pm

-

10:00 pm
"We should indeed keep calm in the face of difference, and live our lives in a state of inclusion and wonder at the diversity of humanity."—George Takei 
 What will the future of PRIDE look like in the year 2050? As a society, we're constantly evolving and still striving for equal rights for everyone, and the conversation will continue to push us forward. How can we keep the momentum to build inclusive living environments and keep working towards a more collaborative and equal world?  In honor of PRIDE month, join Peppermint for AIB's Futures Cypher: PRIDE 2050, an interactive discussion and performance art exchange challenging big thinkers and creatives in the LGBTQ+ community to collaboratively reimagine shared futures.  
Queer identifying scientists, entertainers, scholars, and other innovative minds will be prompted to share perspectives about their ideal futures. In response, performing artists will interpret the presented ideas through a variety of creative mediums including live painting, freestyle poetry, vocal performance or playback theatre. Make sure you stay for a pride celebration to kick off DC's Capital City Pride. 
Schedule:
630pm – 730pm – interactive panel featuring: gender fluid drag queen and aritst, Sasha Velour; editor and co-owner of the Washington Blade, Kevin Naff; founder of The Marsha P. Johnson Institute, Elle Moxley; interdiscplinary spoken word artist and filmmaker, The Dainty Funk; and intimate performances by queer pop performer, Be Steadwell.
7:30 pm – 8:30 pm – Immersive DJ + rhythm experience featuring DJ Alex Love and Twink Drumz
8:30 pm – 9:15 pm – Performance by The CooLots
9:30 pm – Closing performance by Peppermint
Featuring: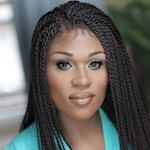 Peppermint is a trailblazing actress, singer, DJ, reality star, and activist who defies limitations. A longtime key figure in queer nightlife, Peppermint's star rose thanks to her smashing success as the first out trans contestant on Rupaul's Drag Race where she finished as runner-up in one of the series' most-talked-about finales. Soon after, her talent led her to become the first trans woman to originate a principal role on Broadway in the hit musical Head Over Heels.
Recent projects include an appearance on Ryan Murphy's Emmy award winning series "Pose", a recurring role on the CBS series "God Friended Me" and an upcoming role on the new Fox scripted drama "Deputy" She is currently recording her fifth studio album. and looks forward to breaking new ground and being a positive voice during troublesome times.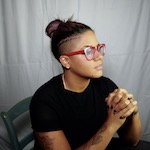 Be Steadwell is a queer pop composer and storyteller from Washington DC. She composes her songs on stage using looping, vocal layering and beat boxing. Her original music features earnest lyricism, and affirming queer content. Be's goal as a musician is to make other black girls, queers, introverts and weirdos feel seen and loved. In 2019, Be composed the music for The Alvin Ailey Dance Company's production of "the gone". Later that year, Be wrote and directed A Letter to My Ex, the musical. A Letter to My Ex imagines a queer black woman's experience through the year of a big breakup. In 2021 Be released her latest album- Succulent. Most recently in 2022, Be joined the cast of Parable of the Sower the Opera by Toshi Reagon and Dr Bernice Johnson Reagon.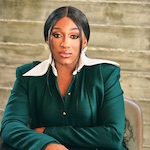 Elle Moxley is a renowned Black liberation artist, model, storyteller, director, producer, community organizer, and speaker from Columbus, Ohio. Currently, she is the CEO of Forever Free Productions and the Director of the short film documentary "Black Beauty." She also serves as the Executive Director and Founder of The Marsha P. Johnson Institute. A freedom fighter, advocating for Black Trans Lives and multicultural women's stories, she has led campaigns including "Raise The Debate," #SayHerName National Day of Action, and the first-ever National Day of Action for BLACK Trans Women in 2015. As a thought leader, she has delivered Keynotes at The Movement for BLACK Lives inaugural convening, Harvard University, Columbia University, and the Schomburg Center for Research in BLACK Culture. As a model, she has collaborated with fashion designer Pyer Moss and has been a Billboard feature for H&M in Times Square. As a multi-faceted public figure, she has been recognized within Essence's Woke 100, The Root 100's Most Influential African Americans, and Avenue Magazine's Power List 100. Her work has been featured in TIME, CNN, MTV, The New York Times, and more.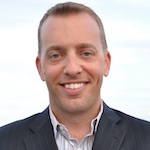 Kevin Naff is editor and co-owner of the Washington Blade, the oldest and most acclaimed LGBTQ news publication in the United States. Naff is a co-founder and owner of Brown Naff Pitts Omnimedia, which publishes the Blade and owns ancillary businesses, including the Los Angeles Blade. Naff is an award-winning journalist, honored for 10 consecutive years by the Society of Professional Journalists for his editorial writing. Prior to joining the Blade in 2002, he worked in business development for Verizon Wireless; launched the Baltimore Sun's website in 1996; and worked as an editor for Reuters.He has served on the board of directors for the D.C. Chapter of the National Lesbian & Gay Journalists Association, the Maryland Corporate Council and the Pennsylvania State University LGBT Alumni group.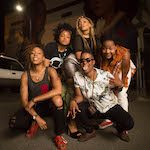 Hailing from Washington, D.C., The CooLots embody a sound that has been described as a "melting pot of different styles and talents [that] come together to create feelings never experienced before." Their unbridled musicality is something akin to the sounds of No Doubt, M.I.A. Paramore, Sade, Staind, System of a Down, Evanescence, Jimi Hendrix, and N.E.R.D. In addition to playing at prominent D.C. area venues including 9:30 Club, Fillmore Silver Spring, The Lincoln Theatre, and Howard Theatre, The CooLots have brought their sound to the Brooklyn Museum (Brooklyn, NY), Capital Pride (WDC), Honey Groove (WDC), Rhinestone Steel (Pittsburgh, P.A), The Orpheum (Tampa, FL) and various venues in United States, earning them an international fanbase in the process.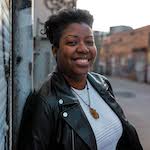 Washington, DC based Alex Love began DJing in 2012. In 2016, she took a leap of faith, left her professional career behind and landed full-time residencies at several popular venues around the city including Eighteenth Street Lounge, The Dirty Goose, Hill Prince, and The Baltimore Eagle. When she's not commanding dance floors from the DJ booth, Love turns her talents to corporate events. Recent clients include The Brand Guild (where current FLOTUS Jill Biden was the speaker), EMILY's List (where she played for a V.I.P. crowd including then VP-Elect Kamala Harris), Whitman-Walker Clinic and a host of retail establishments. She has also DJ'd live for Ed Reed, who played for the Baltimore Ravens.
This experience is made possible with the generous support of Accenture.

 

Livestreaming sponsored by Comcast NBCUniversal.
Related Events