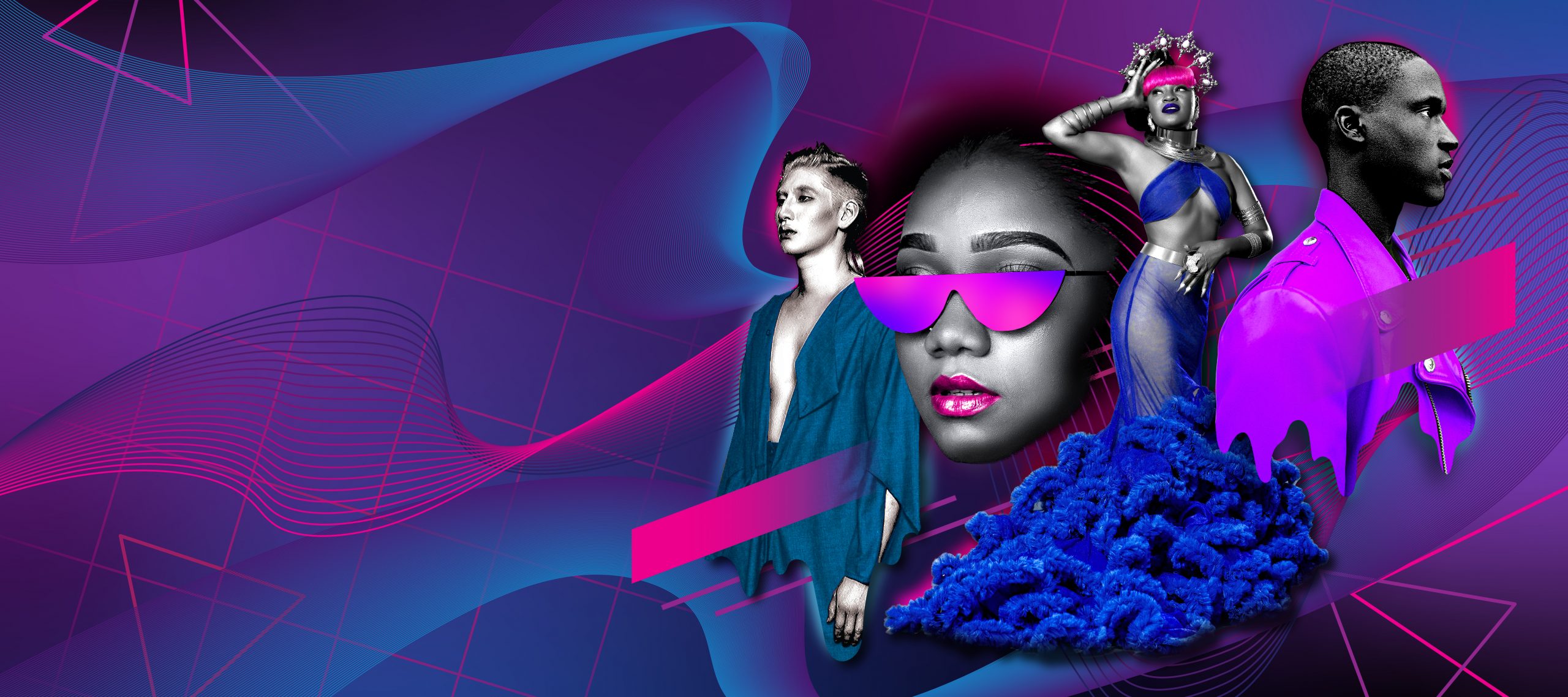 Into The Future of Fashion
May 12 @ 6:00 pm

-

10:00 pm
"The future of fashion is creative, collaborative, and circular." – Eleanor Turner, CEO & Founder, The Big Favorite  
Get your futuristic OOTD (outfit of the day) ready for an evening trip into a sustainable, equitable and inclusive future of fashion! AIB is convening some of fashion's most innovative designers, thought leaders and brands through a magical melding of runway, performances, and interactive talks, emceed by Dashaun Wesley, host/MC of HBO Max's culture-defining ballroom competition show Legendary.
The evening begins with a special presentation of AIB's signature FUTURES Cypher panel discussion exploring the future of fashion, featuring celebrity stylist and judge/co-signer of HBO Max's The Hype streetwear competition Marni Senofonte (Beyoncé, Kendall Jenner),"; Michelle Tsau of Avant Gardist; and menswear designer Andrew Nowell. Then, guests will enjoy special DJ performances and creative cocktails before the night culminates with a jaw-dropping runway show emerging and major designers celebrating the future of streetwear, sustainable fashion, avant-garde, and ballroom culture couture, co-hosted by ballroom icon and co-executive producer of HBO Max's Legendary, Jack Mizrahi, and curated by Studio|Couture.
Designers include Phenotypsetter, Vincent Li, YASUYUKI ISHII, Grace Yeboah Ofori, Natalie Abrams, Frank Huynh and Joey Jett, all selected for their bold, playful views that are helping to shape the global fashion worlds.
Free, with RSVP required. Creative futuristic attire encouraged. Cash bar and signature cocktails will be available thanks to our friends at Please Bring Chips.
*Your well-being is our top priority. Per Smithsonian policy, proof of vaccination OR a negative COVID test within the past 72 hours, plus ID, will be requested upon entering the building for in-person after-hours programs and special events like this one. Thank you for helping to keep everyone safe! 
Featured speakers and designers include: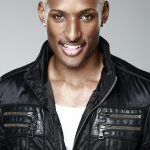 Dashaun Wesley is an actor, choreographer, dancer and HOST of Legendary, an HBO MAX original series . He is a prominent member of the ballroom community, and is known for his unique "Dramatics" style of vogue. He has also appeared on the FX series "Pose" as an actor, ballroom consultant, and choreographer.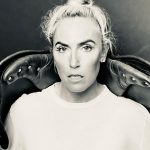 Marni Senofonte is a style artisan, clothing designer, creative director and television personality. Marni has collaborated with the most influential designers of our time, creating culturally iconic images that capture her vision and that of her clients. She has worked closely with such designers as Virgil Abloh, Allesandro Michele for Gucci, Pierpaolo Piccioli for Valentino, Riccardo Tisci, Olivier Rousteing for Balmain, Alexandre Vauthier, Thierry Mugler and couturiers, notably, Jean Paul Gautier, Daniel Roseberry for Schiaparelli, Christian LaCroix and Matthew Williams for Givenchy.
Her work is featured through editorial spreads in the most important fashion magazines of the world, Vogue, Harper's Bazaar, WWD, NYT, Elle, V, Essence and many others as well as, countless music videos, global campaigns, world tours, film, television and through prominent Instagram accounts. Currently working with Beyoncé, Kendall Jenner, Mattel, Adidas Ivy Park and HBO Max's The Hype.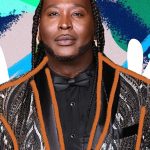 Jack Mizrahi (he/him) is a 29-year veteran of the famed ballroom community. Known as the "voice of the ballroom scene," Mizrahi is revered for his services as the Master of Ceremony across the nation and abroad. His artistry in speaking and captivating any audience has gained him international exposure as the MC of choice outside of the ballroom community for events like the inaugural Sean John fashion show, hair shows, talent nights at the Apollo Theater, voice- over work, pageants, charity and corporate events, commercials and even a weekly live show for the WWE (World Wrestling Entertainment).
Mizrahi is a co-executive producer and the creative force behind HBO Max's reality competition series LEGENDARY that is based on the ballroom scene and just wrapped its third season.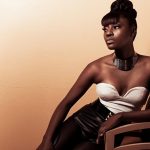 Roquois is a leader in the fashion community and founder of Studio|Couture. She has been a creative director and producer for over 10 years, having secured her first major high-fashion event contract at the age of 22. Roquois has produced a plethora of fashion industry events in Florida, DC and NYC. Roquois has most recently produced for NYFW with CFDA represented designers, Dur Doux. Roquois included over 40 DMV creatives including models, stylists, designers, HMUA and artists on her team to elevate the talent of the area. Roquois work has been featured in Elle Magazine, The Grio, District Fray, Harpers Bazaar, Essence Magazine, Marie Claire, on WJLA, FOX, CBS, WUSA & more.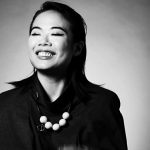 Michelle Tsau (pronounced "Chow") is the Founder and CEO of Avant Gardist, an e-commerce platform providing convenient access to underrepresented, hard-to-find innovative designers from different parts of the world. It was founded on the belief that fashion has the unique power to break norms and unlock our individuality. Avant Gardist is on a mission to build a community that inspires every generation, gender, nationality, and identity to move through the world, embracing every radical element of themselves.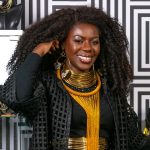 Grace Yeboah Ofori moved from Ghana in West Africa as a teenager, first to Canada and then to the US in 2014. Grace is passionate about preserving the cultural heritage of Africa. TruFacebyGrace is African traditional wear and jewelry that are inspired by each culture's customs and integral social structure. Artisanal skills and traditional craftsmanship differ from country to country and even between different regions within a country. It is a rich tapestry of timeless African culture where individual threads and patches are often just as important as the greater picture. The designs you'll find at TruFacebyGrace are truly African-inspired.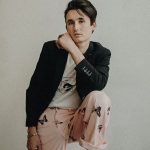 Joey Jett is a professional skateboarder, artist, and world traveler. At 7 years old, after just one year of skateboarding, he was believed to be the youngest person to land a 540 backflip rodeo on the 14 foot vert ramp. From 2006-2010 he joined the Dew Tour and traveled the country with skateboarding pros such as Shaun White and Ryan Sheckler. Feeling disillusioned with the competitive skateboarding industry, Jett took a 5 year hiatus to pursue other interests. He reemerged on the scene in 2013 as a street skater; rekindling his love for the creativity and freedom of expression that he had lost in competitive skateboarding. Over the next few years Jett released multiple videos, went pro while touring with Mike Vallely, and went on to launch his streetwear company JETT BRAND. Jett continues to skate while also focusing on travel, charity work, and collaborating with other creatives.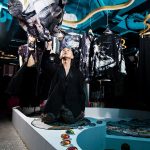 Starting life in the vibrancy of Shanghai, China, Vincent Li trained as a dancer from a young age. He took the path into the technical world of IT from School but made the bold full circle of coming back to his true self by reentering the quixotic world of the arts to design fashion. Vincent studied fashion in Melbourne and Hong Kong. In 2013, Vincent took his internship at J.W.ANDERSON when he returned to Australia to start his label, VINCENT LI, in 2014, which is based in Melbourne. VINCENT LI clothes combine the soft almost feminine aspects the western eye detects in orientalism with the more masculine form of western men's clothing. It's something different; it might bring a hint of trepidation to the wearer but at the same time is uplifting because it also brings the wearer into a new aesthetic.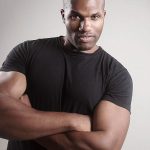 Andrew Nowell, a true DC native, has always been passionate about fashion. Born and raised in the Bronx, NY, he attended the High School of Art and Design, and went on to attend New York City's Fashion Institute of Technology, where he majored in Menswear Design. With over 10 years of industry experience, Nowell has been featured in Harlem's Fashion Row, BET's 'On Fashion', BET's Rips the Runway, Philly Fashion Week, District of Fashion and most recently NYFW. Andrew Nowell has had his work featured in Harpers Bazaar, Elle Magazine, Hypebeast and more. His creativity in his collections has landed him various opportunities in LA, Paris, the British Virgin Islands, London and many other international destinations.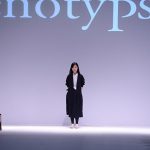 Phenotypsetter derives from the word "phenotype" which means the set of observable characteristics of an individual resulting from the interaction of its genotype with the environment. Phenotypsetter believes that the way we dress have psychological and behavioral influence on us; it helps set our identity Phenotypsetter stands for playful, unconventional, forward and creative concept for clothes.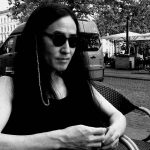 The bold and the unorthodox was always par for course for YASUYUKI ISHII, who got his start as an ready-made artist in the 1980s. Ishii's desire to find new media with which he could create and express provided him with the impetus to branch out into the fashion world and establish his brands-Yasuyuki Ishii For Men and Autre-Y for women-and a boutique shortly after.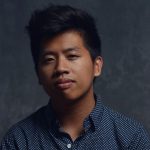 Frank Huynh is the designer behind Lê Tâm. He started as a self taught designer over 10 years ago, but trained in Costume Design at George Washington University. He is known for bold and vibrant ready-to-wear clothing that is infused with his cultural heritage. Frank debuted his first real collection as part of DC Fashion Week's Emerging Designer Showcase in 2014, and has continued to hone his craft ever since. He is known for bold and vibrant ready-to-wear clothing that is infused with his cultural heritage.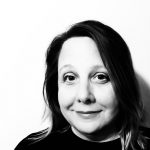 Natalie Abrams is an American sculptor and jewelry designer, who has exhibited nationally at the Pentimenti Gallery, the Mccoll Center for art + innovation, Redux Contemporary Art Center, city ice arts, glass wheel studio, the Boston center for the arts, and numerous other distinguished galleries. Ms. Abrams has been awarded several coveted residencies including the SAM and Adele Golden Foundation for the arts, escape to create and the Jentel foundation. Her pieces are included in prominent collections including those held by the Thompson, Spurlock, Fitzhugh, Bell and Deluca families, as well as Marsha Dowler, Cassie Brown, Karen Keane Holland and other notable figures within the industry. In recognition of her mastery of their product, industry leader r&f paints asked her to create a signature piece for their corporate headquarters. Natalie has made DC her new home, and has been inducted into the prestigious DC art bank in the Smithsonian.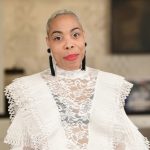 Najla Burt was born and raised in Florida. In 2009, she moved to NY to pursue a career in fashion. She attended Parsons the New School for Design and graduated with a degree in Fashion Design in May 2012. During her studies at Parsons, Najla worked in sales for infamous brands such as Balmain, MM6 Maison Martin Margiela, and Viktor & Rolf. Upon graduating from Parsons, Najla began establishing her line Dur Doux which officially launched in October 2014.
The blend of growing up in Florida and living in NYC led to a unique quality in how she designs her luxury womenswear brand, Dur Doux.  She had a vision of creating a brand and a line of clothing that was not only edgy and feminine but had an avant-garde sensibility that could be worn instantly. Inspiration from the line comes from film, art, and the travels around the world by Najla, President/Creative Director, and her Co-Designer mother, Cynthia Burt.
Related Events