Calling all time travelers
We can't wait to welcome you to the FUTURES.
This FREE time-traveling museum experience is your guide to a vast array of interactives, artworks, technologies, and ideas that glimpse humanity's next chapter. Dream big with us.
We welcome all dreamers, makers, and changers of tomorrow to imagine a more exciting, equitable, and sustainable future.

THROUGH JULY 6, 2022

FREE, No Tickets Required

Open every day 10 AM—5:30 PM, except Tuesdays
Extended hours Fridays and Saturdays until 7 PM

National Mall, Washington DC, United States, Earth
We recommend arriving via Earth-friendly transit: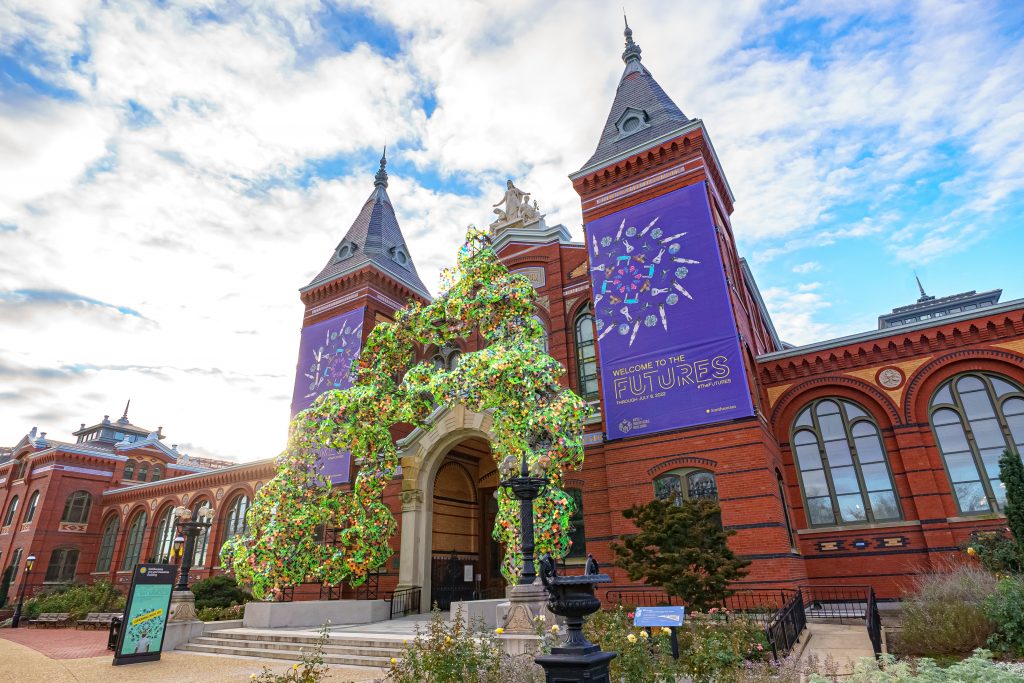 Walk up
Find us on the National Mall at 900 Jefferson Drive SW, Washington, DC.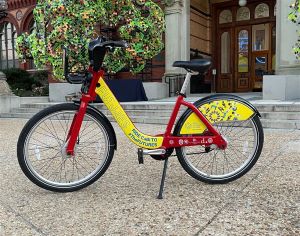 Ride a bike
Ride to the FUTURES in style with our unicorn Capital Bikeshare bike! Bike racks are located on the northwest corner of AIB, near the Smithsonian Castle and several Capital Bikeshare docks are nearby.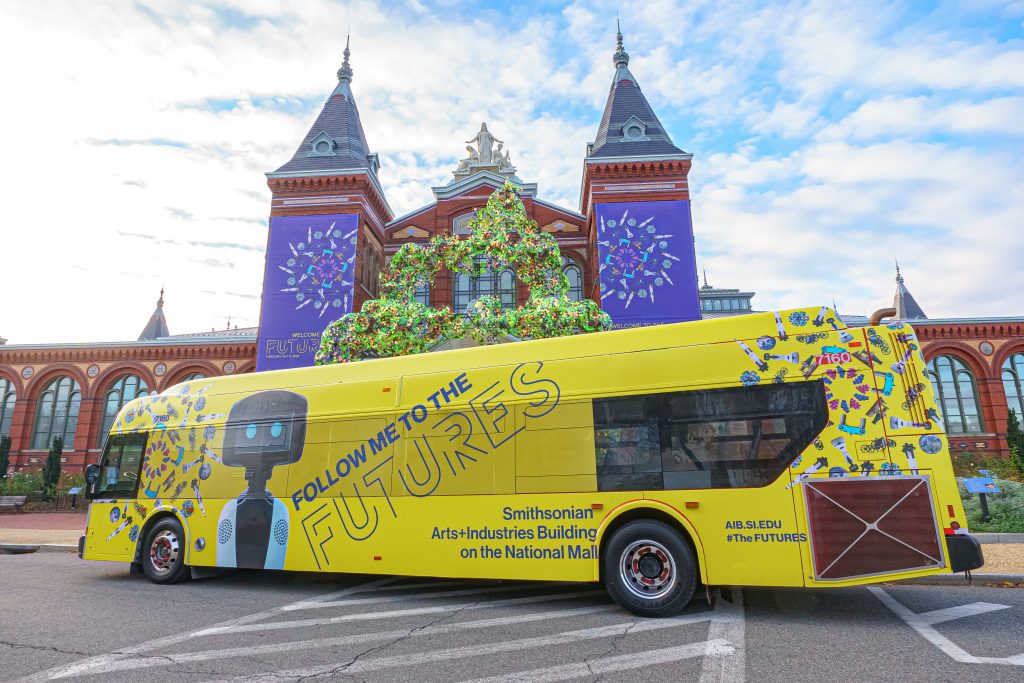 Take a bus
Take Metrobus and follow our Roomie robot to the FUTURES! Nearby bus lines are the Circulator (National Mall route), the free Southwest Shuttle, and Metrobus.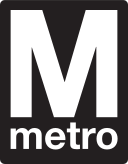 Take the Metro
The closest Metro subway stations are Smithsonian and L'Enfant Plaza.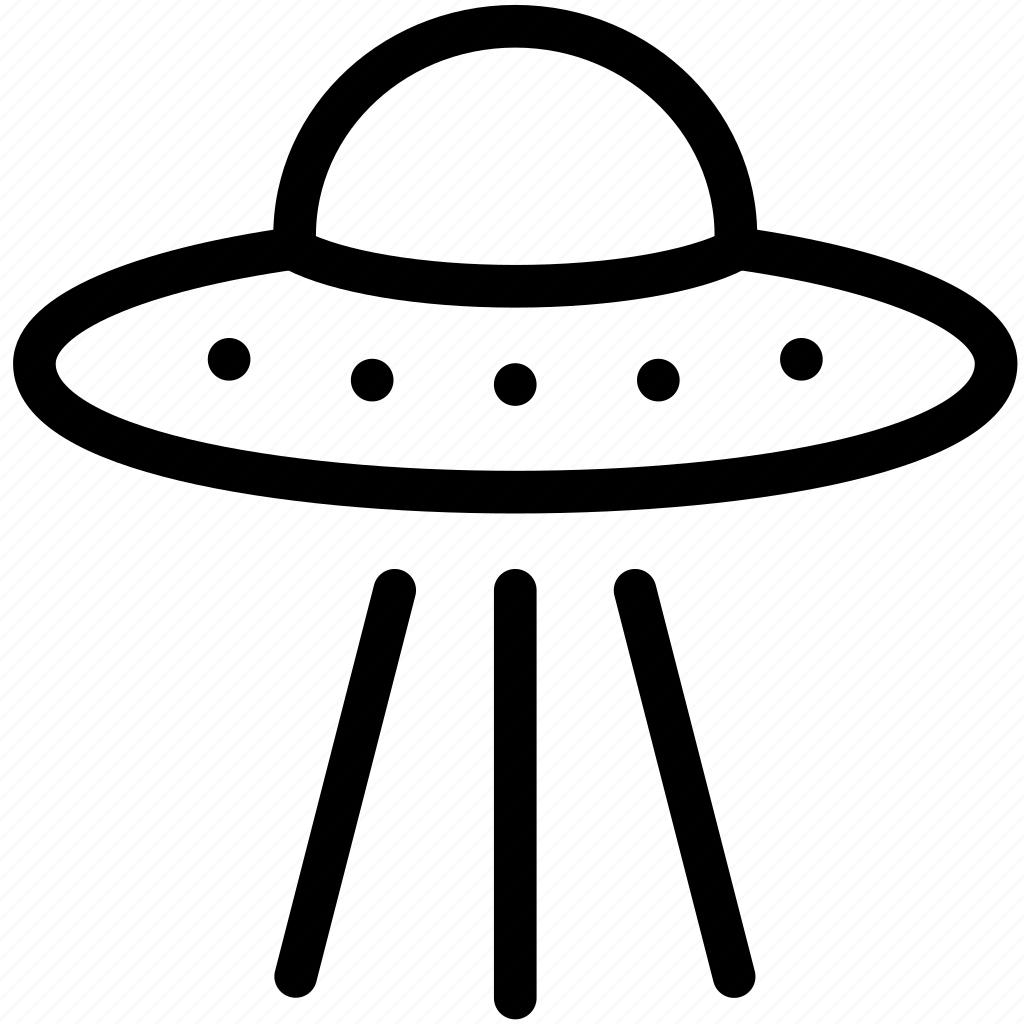 Take your Spaceship
Spaceships are welcome, but there is limited street parking available for gravity-bound vehicles.

Hop in a Wormhole
We're only .0001 seconds away from anywhere! Take your closest cosmic bridge right to our front door.
Enhance Your Visit
Here are some tips and tricks to make your intergalactic trip with us even more enjoyable: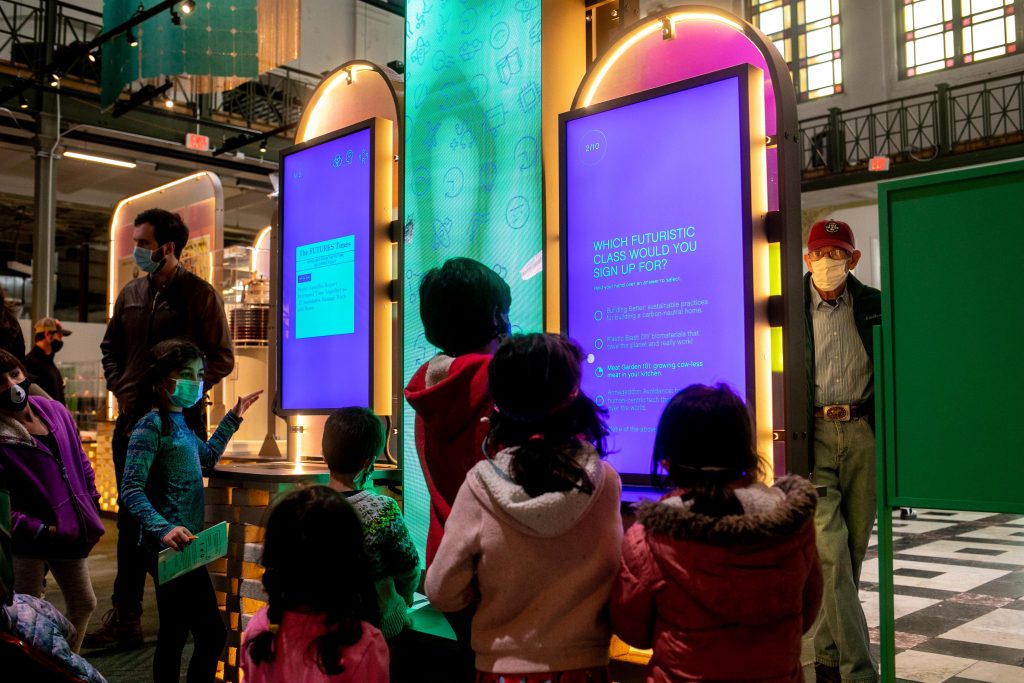 Tours
Enjoy free drop-in tours at 12 PM and 2 PM every day. Guided tours are available daily at 10:30 AM for school and community groups of 10-40 individuals. Submit your tour request here.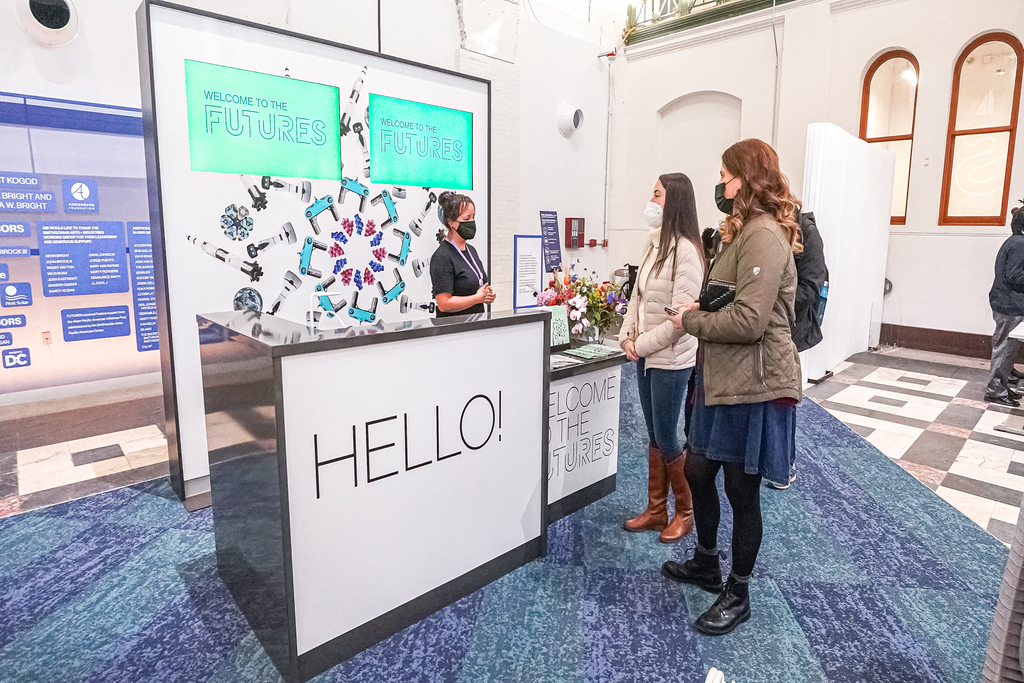 Bags
All bags will be checked by Smithsonian security upon entry, so pack light for your journey. The nearest lockers are next door at the Hirshhorn.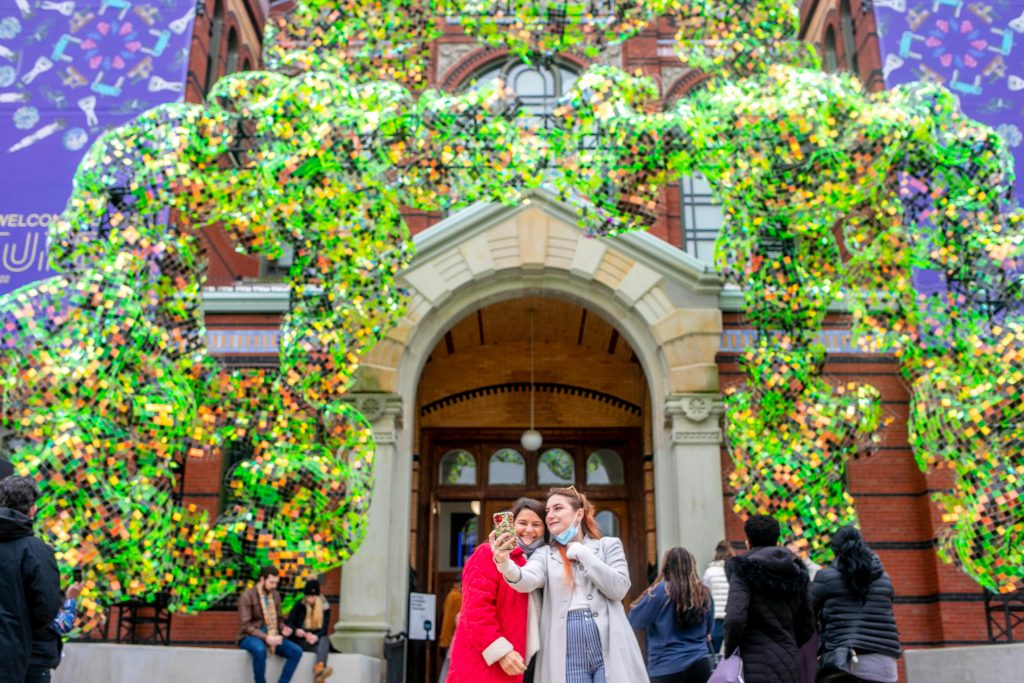 Photos
Photos and videos are encouraged! Be sure to share #TheFutures with us @SmithsonianAIB. Tripods and selfie sticks should stay in your bag for safety reasons. Want to really get your good side with a professional or commercial photoshoot? Get permission here.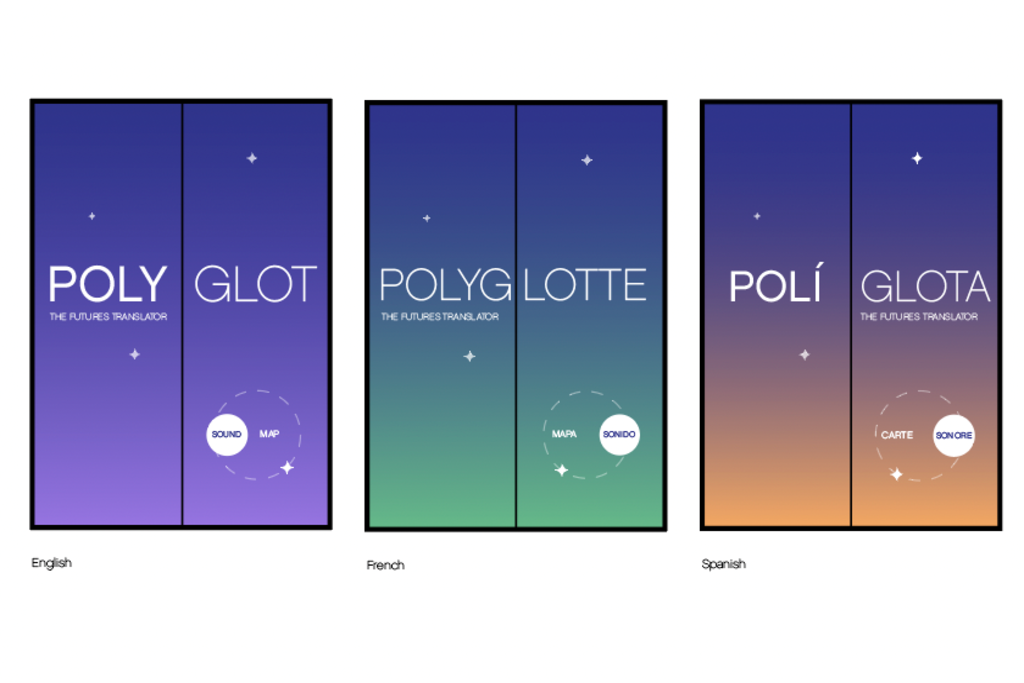 Polyglot
Check out a Polyglot from the Welcome Desk, a new type of multilingual audio guide, designed by artist and scientist Dr. Kate Stone. Just touch the conductive ink to get started. Available in English, French, Arabic, Mandarin, and Spanish.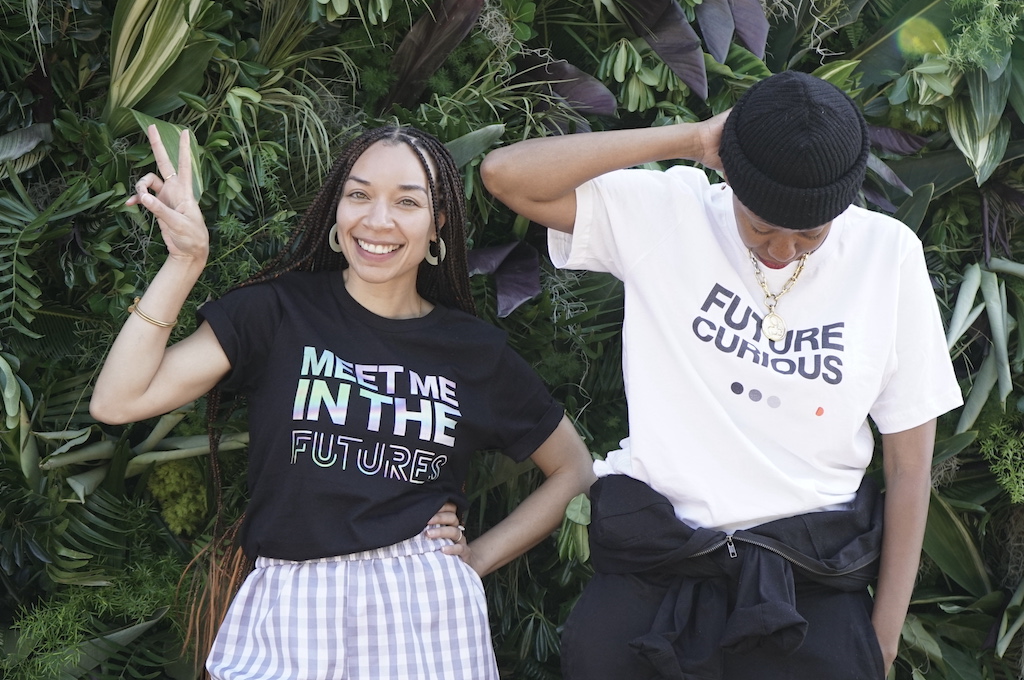 Shop the FUTURES
Don't miss your chance to get the coolest swag in the cosmos at our onsite vending machines, featuring time-traveling products from 826LA's Time Travel Mart, or at our online shop at futuresmerch.com.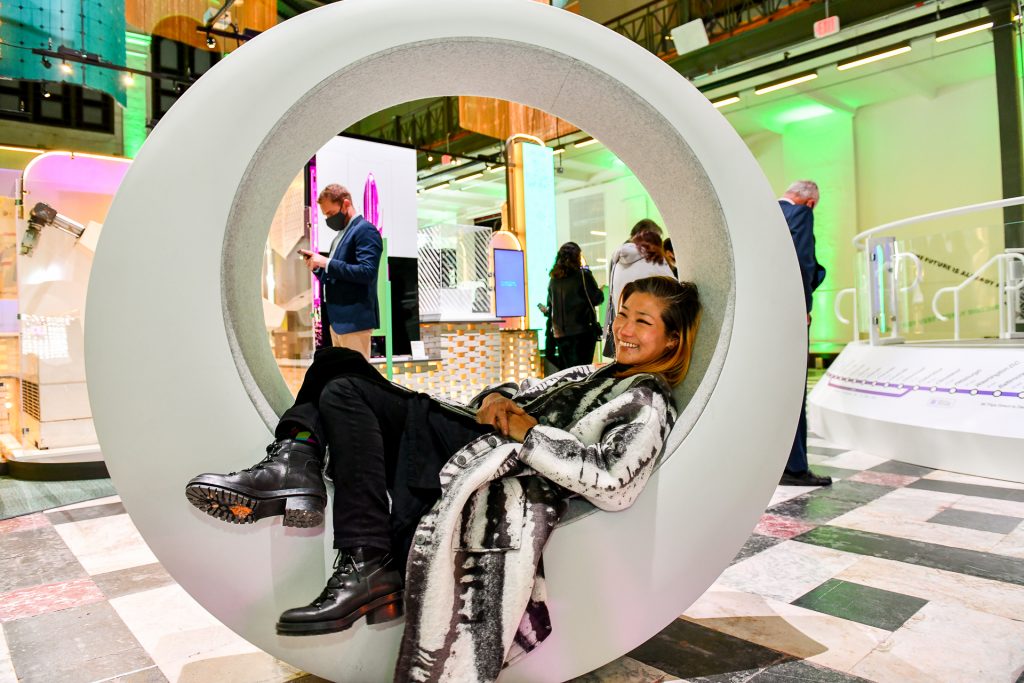 Seating
You'll find lots of seating, and areas to chat in FUTURES, ideal for small groups and families. You can also borrow a lightweight folding stool at the Welcome Desk.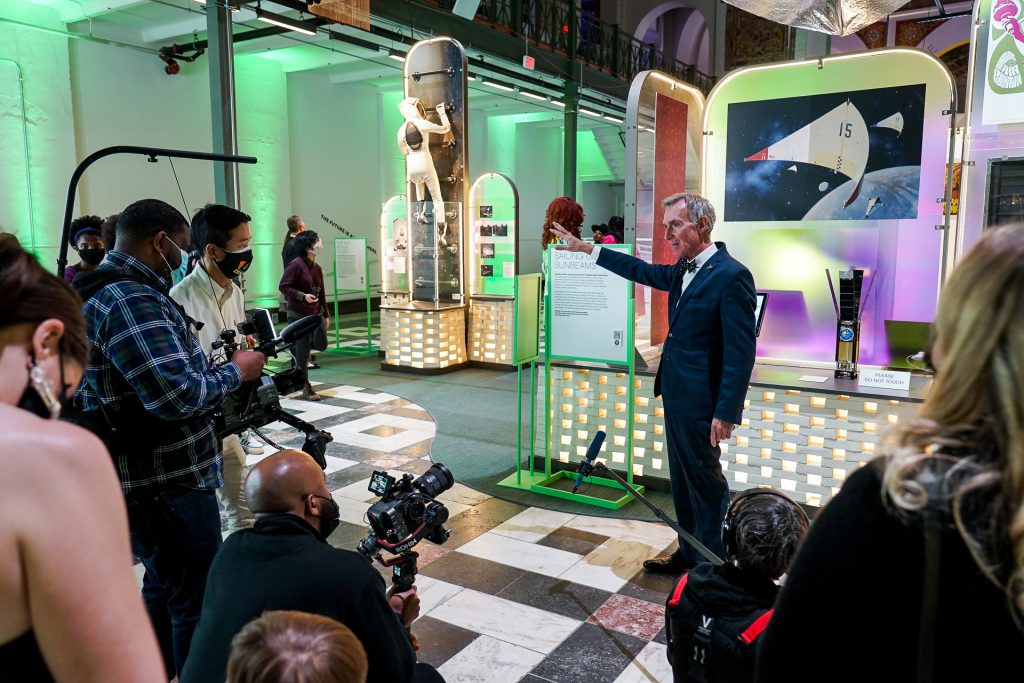 Happenings
Expect the unexpected. Visit our happenings page for upcoming talks, performances, late nights, and more.

Lost & Found
If you lost something in our multiverse, let us what you're looking for so we can send out the robot search party.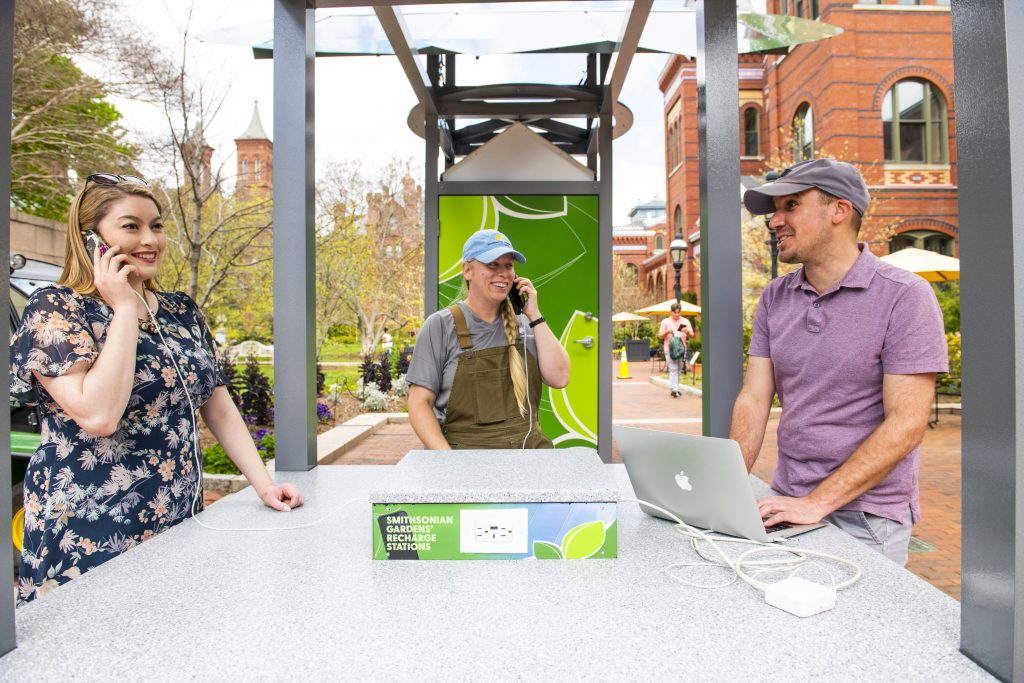 Recharge Stations
We've partnered with Smithsonian Gardens and leading solar technology company First Solar to debut eco-friendly Recharge Stations. Charge up your batteries (and yourself) thanks to solar energy!
For Kids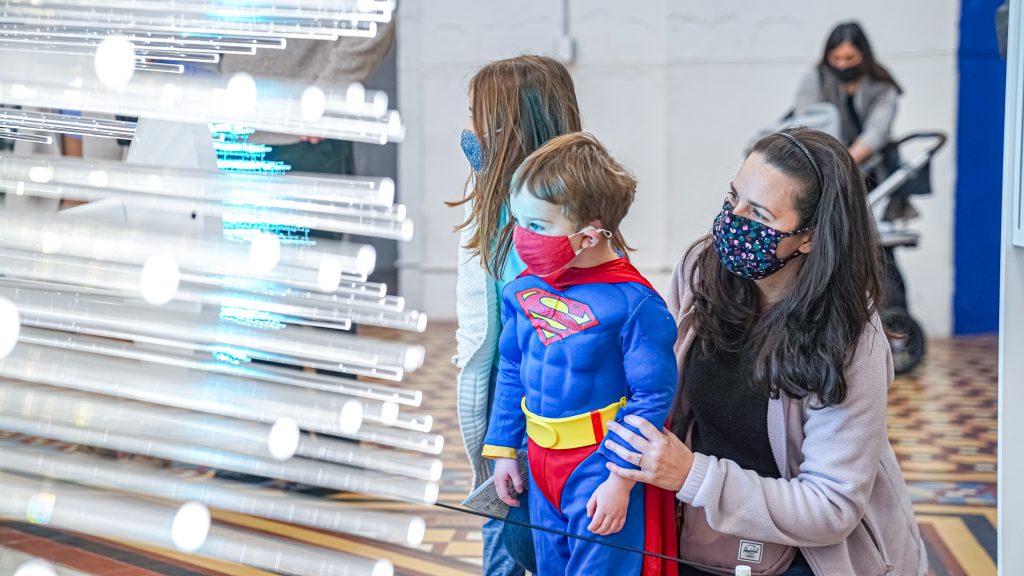 Kids are especially welcome in the future! FUTURES is colorful and open, with lots of chances to touch, try, and play. AIB is feeding-friendly, so you'll find ample seating for breastfeeding or make use of our family restroom. Baby changing stations are also available in all restrooms. Strollers are welcome throughout AIB.
For future-makers ages 10-14, pick up a free Field Guide to Sustainable Futures to chart a course to a greener world or download to enjoy at home.
Accessibility